Short-Sequence Movie ESL Lessons
These ESL Lessons are meticulous constructed around high-interest film clips from world-famous movies.  Each film clip tells a complete short story. These scenarios display vivid realities, or imaginings of life in ways that have powers to grow English beyond textbook learning. Each ESL lesson explores main idea, detail questions, inference, 10-15 vocabulary items (with Academic Word List* notations), collocations, synonyms, time order, discussion questions, and so much more.  Oh . . . yeah!!
Lessons can be easily scrolled from a hand-held device and projected onto an overhead screen where their full-color, high-definition layouts look spectacular! Each Short-Sequence Lesson wraps with a suggested writing prompt.  Students can formulate their responses directly onto a paper copy of the lesson, or experience blended learning by authoring their ideas at the MGE FORUM.  Writing on-line fosters excellence because students know they are publishing!
Movie-based ESL lessons herein have been classroom-vetted at University of Southern California (USC), UCLA, California Institute of Technology, and Santa Monica College. Short-Sequence ESL lessons at Movies Grow English have a consistent design-logic that is user-friendly for both newbie teachers and seasoned pros. The menu bar on the left side of this page has a great deal more information about using Short-Sequence ESL Lessons in the classroom.
Select a TITLE to download (.pdf) and instantly own the ESL lesson ($1 USD).

~~HIGH-LEVEL LESSONS~~
How long does it take to fall in love? In this scene, two people, who have never met, kiss in less than five minutes. How is this possible? (Chapter 2--6:35 )


When someone says, "No," what do you do?  Watch carefully as a young writer stands up to a big scary doorman and never takes "No" for an answer. (Chapter 4--17:10 )


What is there to talk about while folding laundry?  In this scene, a black man and a white man find a few moments of peace in a place that is not peaceful.
(Chapter 22--1:19:55 )


Michael Moore's provocative animation of American history follows the march of European settlers at the expense of American Indians and Native Africans.  In this version of history, progress is fueled by fear and firearms.  How fair, objective, and complete is Moore's depiction? (Chapter 17--52:35 )


Where, if anywhere, does paradise exist on Earth?  If you guessed Hawaii, so would many people.  Meet Matt King, wealthy land owner and the first to tell you the truth.  He should know.  His wife was in a boating accident, and his young daughter is acting out at school.  So what is a real husband and father to do? (Chapter 1--1:20 )



In Deathly Hallows: Part 1, Harry, Hermione, and Ron visit Xenophilius Lovegood (Luna's father) to learn the meaning of the symbolic ornament worn around his neck.  What they don't know is that the answer to their question will lead them straight into the heart of darkness. (Chapter 24--1:47:53)
The 1935 debate between Wiley College out of Marshall, Texas, and Harvard University is based on true events.  But how can a tiny all-black college located in a place where "they lynch Negroes" hope to compete against the mighty
Harvard Crimson? (Chapter 23--1:43:40)


How do men make friends?  In this sequence, Peter tries several times to meet new male
friends.  The results could be better. (Chapter 5--14:00 )


What are the dos and don'ts of a successful job interview? When Billy and Nick apply for internships at GOOGLE, they discover that the old-school rules do not apply. Welcome to the workplace of the future. (Chapter 5--16:12 )


In both casual and formal discourse, vulgar language is not generally recommended. 
In this pair of joined sequences, King George VI of England (played by British thespian, Colin Firth) demonstrates the delicate art of swearing.
(Chapter 10,11--58:40-1:02:30 )


Why must men fight?  In this story, a man returns to reclaim his wife from her new
lover, but not without a fight. (Chapter 15--1:00)


How do you make a bird . . . or a man disappear?  But more importantly, how do you bring them back?  In this sequence, we see the three stages to any well performed magic trick.  You're looking for the secret, but you won't find it, because you don't really want to know, do you. (Chapter 1--00:50)


Does living up to a school honor code mean you must report the misconduct of other students to the authorities, even if the misconduct was directed at an unpopular headmaster?  At Baird prep-school, Charlie Simms, an underprivileged student, thinks not, and Colonel Frank Slade, his new patron, agrees - with a vengeance.
( Chapter 12--2:17:40)
~~INTERMEDIATE-LEVEL LESSONS~~
The process of creating this perfect masterpiece is very precise and robot-like.  Watch carefully as Chef Carl Casper teaches his son, Percy, what it takes to serve up a classic foodie treat. (Chapter 13--1:11:50)


If you and your friends were all about to die, what secrets would you reveal? What past mistakes would you confess? This is what happens to these characters when their small plane becomes trapped inside an electrical storm. (Chapter 20--1:35:34 )


How can you tell if the other person really loves you?  In this sequence, Anne Marie, a maid, tries to learn the true feelings of the man she has already given her heart to.
( Chapter 13--1:09:30 )


Which is stronger: love or loyalty?  In this classic cinema moment, two people, caught up in a world at war, discover the answer to the deepest question of human character. (Chapter 26--1:19:30 )

Miranda Priestly (Meryl Streep) is the " queen-bee" boss at Runway Fashion Magazine.  When she enters the building, everyone takes notice.  Miranda must be very important,
very powerful, and very feared. (Chapter 3--4:35)


What is it like to work for a glamorous fashion magazine? In this job-interview sequence, Andy finds out that it's all fashion and no glamour when she meets her new boss, Miranda. (Chapter 3--4:35)


In this Shirley Temple classic, Professor is a con artist who cannot resist an opportunity.  When he overhears three gentlemen arguing over the price of a watch that once belonged to Napoleon, he sees a chance to make some easy money.  The result is not what Professor expects. (Chapter 14--39:52)


What if you got stuck in a time loop and had to re-live the same day forever?  Could it make you a better person?  In this sequence, Phil Connors finally gets pretty good at living one day in his life, especially since he's already lived it countless times.
(Chapter 25--1:26:30 )
What kind of person would beg someone to shoot him and his whole family?  In this dramatic moment, a hotel manager begs a general to do this very thing. There must be
a good reason. (Chapter 21--1:38:40 )


Have you ever tried to hitchhike?  Which is the best way? In this sequence, Peter shows Ellie all the details and little secrets of this fine art with surprising results.
(Chapter 18--59:30)


It's 1984, and Steve Jobs, co-founder of Apple Computer has a big problem.  The board of directors is breathing down his neck because the new Macintosh computer isn't selling.  How will he deal with the problem? (Chapter 13--1:22:55)


A British couple receives a surprise visit from the King and Queen of England.
(Chapter 15--1:16:45)


Do blind people make better dancers?  Can you tango?  Is there a perfect dance?  In this nightclub sequence, an older man who is blind, and a young man who is shy, introduce themselves to a woman who is beautiful, which leads to a wonderful but sad result.
(Chapter 9--1:19:30)


Have you ever tried or wanted to try rock climbing?  If the answer is yes, you may want to change your mind after you watch this sequence. (Chapter 1--0:00)
~~LOWER-LEVEL LESSONS~~
Who wants to fly like a bird? In this sequence, Jake takes his first flying lesson. He must learn to fly the banshee before the banshee kills him. (Chapter 16--1:05:10 )


How do we become best friends?  In this story, a simple adventure
is the beginning of a great friendship. (Chapter 16--54:30 )

Have you ever felt frustrated when ordering at a fast-food restaurant?  You want breakfast, but now they're serving lunch.  And the food just doesn't look as good as it does in the picture.  Well, here's a customer with the answer to all your problems.
(Chapter 12--41:00)


When Forrest Gump loses his mother, he does what he has always done in difficult situations.  He runs and runs . . . for more than three years. (Chapter 16--1:51:30)


When Elsa sings "Let It Go" the words powerfully dramatize the cold horror of Elsa losing control of her ice powers and freezing over the entire kingdom of Arendelle.  How will Elsa face her crisis? (Chapter 5--30:55)


Have you ever made a scene?  In this story, a small boy gets everyone's attention
when he brings his new friend into the diner. (Chapter 2--2:26 )


How do you say goodbye to an old friend, especially if it's Steve Jobs, the friend with whom you co-founded Apple computer?  In this dramatic re-enactment, we watch how it might have happened. (Chapter 13--1:25:18 )


How does a young man, lost at sea, survive on a small boat with a 500-pound Bengal Tiger? In this segment from one of the most inspirational films of all time, he finds a way to make peace with his only companion. (Chapter 19--1:16:45 )


Have you ever taken a flying lesson, or just wondered what it is like to fly with the
birds? In this short sequence, Dusty is a humble crop duster who wants to race,
but first he needs a lesson from Skipper, an old professional with a dark secret.
(Chapter 6--19:10)


Hitchhiking shouldn't be too difficult, especially when there is a beautiful woman waving at the passing motorists.  But sometimes, even this fails to stop traffic.  Meet Plan B!  His name is Niki Lauda, Formula 1 race-car driver. (Chapter 7--29:50 )
A beautiful young woman runs to the back of the Titanic.  She seems troubled.  She climbs over the rail, ready to jump to her death when . . . a handsome young man appears.  This is how Jack Dawson and Rose DeWitt Bukater meet in one of the most famous movie sequences of all time. (Chapter 8--37:00)


The Titanic is sinking, and Jack is handcuffed to a water pipe on E Deck.  In possibly the most horrifying scene of Titanic, we follow Rose on her quest to save Jack, as the ship rapidly fills with water, and the lights go dim. (Chapter 20--1:59:10)


He's a poor boy.  She's a rich girl.  They're on the ship of dreams on the day before it sinks into history.  What can he possibly teach her on the last full day of his life?  Perhaps it's time she learns to spit like a man. (Chapter 9--52:20)
How does life happen?  How do we grow old together?  Why is life both happy and sad?  Watch this simple story about a husband and wife, and
see how fast the years roll by. (Chapter 3--7:17 )
How to Find Video Clips
Each of the above short-sequence lessons (along with the above portals) contains the sequence's location within the whole-movie DVD making it easy to cue. But first you need to buy, rent, or borrow the movie. Video clips are not offered directly at MGE in respect for intellectual property laws. But it's easy to link directly to Amazon through their banner below (or elsewhere at MGE). This may be the least-expensive way to purchase or rent movies, and I receive a small referral fee which helps offset the cost of maintaining MoviesGrowEnglish.

Redbox or Netflix are also popular options for renting or purchasing movies. Another source is your local supermarket or department store. They often carry DVDs for under $10.
YouTube may have the clip you need, although it probably won't have subtitles, and the quality might be poor. The film industry justifiably frowns upon their movies appearing free-of-charge on YouTube.
Finally, my local city and county library systems carry thousands of Movie titles which can be borrowed for free. Perhaps yours does too.
I hope these suggestions help. Please refer to other areas of this website for more suggestions on using movies in the ESL/EFL classroom and at home. Thanks!
Link here for a free update of Adobe Reader. This is the global standard for managing PDF files.
Link here for Movies Grow English Privacy Policy.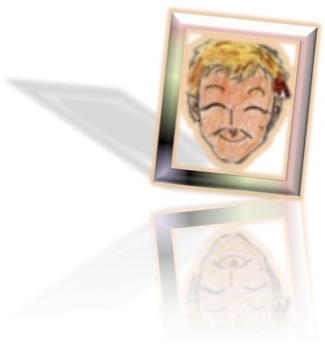 Credit card information is guaranteed safe and secure when submitted through MGE's secure server.


Movies Grow English: "Watch movies, learn English"
Thank you for more than 400,000 page visits and
180,000 Forum visits!