Movies Grow English Rocks!
ESL & EFL Teachers:
"As a teacher who has a master's degree in TESOL and 12 years of teaching experience, I know exactly what I want on my worksheets. Usually, I look at material websites with little hope of finding pristine files. Often enough, making the document from scratch takes less time than editing what I find. Two years ago, when I had the objective of teaching from a movie, I knew I wouldn't find any usable documents online. That said, I figured I'd browse and get ideas from others.
Enter "Movies Grow English." Wow!! I was so thrilled when I found this goldmine of consistent, quality work on hundreds of movies. I love your worksheets because they are beautiful, clear, interesting, useful and so worth the price. Print and go - the way it's supposed to be. Thanks so much and keep up the great work!!"
Laurel Costil* (English Lecturer at USC) Los Angeles, CA U.S.A.
~ One of the design goals at MGE is for lessons to be user-ready, yet adaptable to any situation. Another goal is for lessons to be text-book quality. I feel cloud-nine validated that Professor Laurel has expressed such kind appreciation of my work. Big THANKS to you!
--mike
____________________________
"You've got a lot of content and theory behind your site and I'm glad to pay $1 and save time from re-creating worksheets for new movies that come out or others that I want them to watch."
Jeff M.* (ESL Teacher)
Cerritos, California, USA
____________________________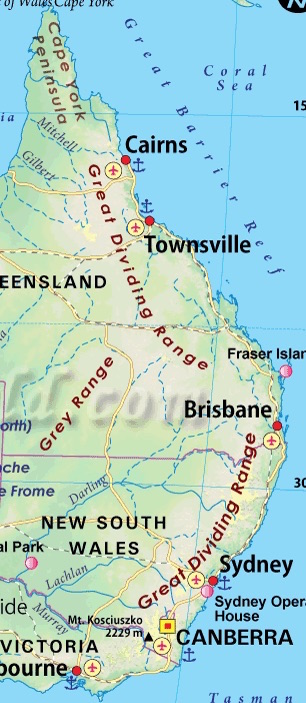 "I love your site. I work with senior students with intellectual disabilities, and your movie study programs are wonderful. I would like to suggest one please. . ."Inside Out." Will keep an eye out for anything new. Thanks again!"
Kate S.*
Teacher- Special Education
Sydney, Australia
~ Thanks, Kate, for such a gratifying compliment. I'm so glad to hear from someone who has had success with movies in the special-needs ESL classroom. "Inside Out" is now a whole-movie lesson at MGE, and "Zootopia" is on my to-do list of movie lesson.
--mike
____________________________
"Your [short-sequence] lesson plans are really comprehensive. There is a nice range of approaches from vocabulary to listening and story comprehension. I'm so glad I discovered the site."
Howard Scheinberg* New York, New York - U.S.A.
____________________________
"I used one of your lessons in my class this week (Dead Poets Society)
and it went down really well. So much so that I've downloaded another four lessons! A couple of things: the first is a movie suggestion, and that's Mean Girls. I'm sure it'd be a popular download for your site.
The other thing is a vocabulary suggestion. Rather than just putting the
word on the worksheet in isolation, it'd be great if the word could be in
the context of its original line in the movie script. Thanks again, and keep up the great work."
Mike Bennett* Teacher, Novelist, and Podcaster
Brighton - England www.MikeBennettAuthor.com
~Wickedly grateful for the awesome validation!! As for rationale in Whole-Movie Lessons, they each have 60-100 vocabulary entries, so I feel the lessons would get cluttered with all the lines of dialogue. Vocabulary is almost always in the same order as the movie, so I suggest using subtitles for dialogue. Each lesson does have a dozen or so dialogue quotes which include embedded vocabulary. Besides showcasing vocabulary, these quotes can help keep track of your place in the film.
Short-Sequence Lessons have only 10-15 vocabulary entries. These lessons are designed to examine the language more closely, so the approach is as you suggest. They include lines of dialogue with all the vocabulary entries as in this Featured Short-Sequence Lesson. Thanks for your comments!
--mike
____________________________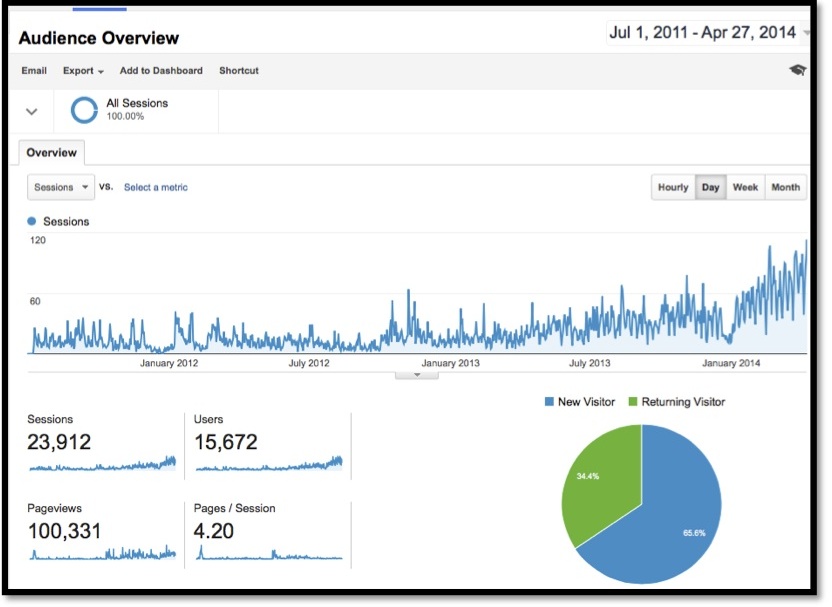 "I'm an American teaching in China. Your lessons have been great! I teach speaking classes, but I have the students watch the movies for homework. We then discuss them in class, sometimes with a few more reflection questions afterwards. I find that movies engage students much more so than typical textbook material. Your lessons save me so much time that for $1 they're a steal."

August Gutauckas* Changchun Vocational Institute of Technology, Changchun, Jilin Province - P.R. China
~ So glad you think the lessons are "a steal" at $1, but no, I won't be raising the price any time soon. I am pleased to announce that as of April 27, 2014, Movies Grow English has logged more than 100,000 page visits at Google Analytics. Thank you, August, and all the others who have visited and supported the site.
--mike
____________________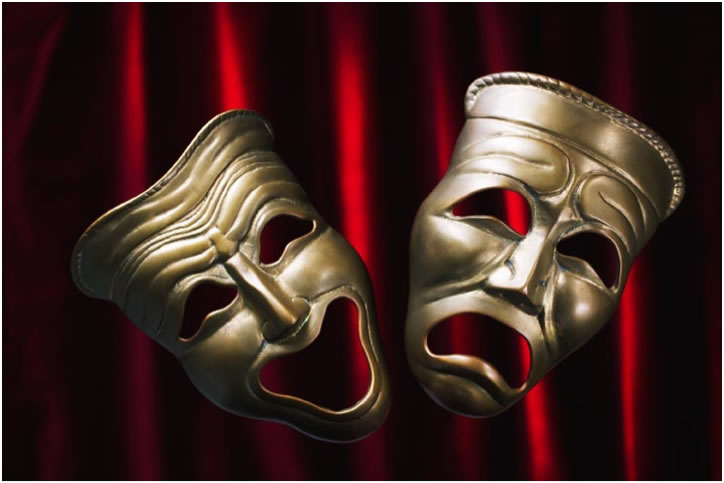 "Great site!  I especially like how it focuses on aspects of lexicon and correlates vocabulary with the Academic Word List.  The templates are consistent and one can use taglines from specific scenes to ignite lively class discussions.  I also like the quality of the handouts as they are professional in content and appearance, and of course the site includes great freebies (yay!).  I give the site a two thumbs WAY up!" 
Maria Dien* UCI California - U.S.A.
____________________
"I really like the way you gloss the movies. There are so many idioms, phrasal verbs, etc., that it can be overwhelming for the students. You seem to choose the right amount and the ones that matter."
Karen Walker* Whitehorse, Yukon Territory - Canada
____________________
"Movies Grow English worksheets are great for opening up classroom discussion."
Casey Eleson* Honolulu, Hawaii - U.S.A.
____________________
"The Classroom Guidelines page at Movies Grow English offers a detailed and thoughtful discussion of the rationale for using movies in the ESL classroom.
Mike created a well-crafted resource for teachers who want to use movies in their classes."
Philipp Stolz* UCLA California - U.S.A.
____________________
"Incredible is the first impression flashing into my mind regarding the countless time devoted to create this resourceful website for teachers who love to use films for teaching English. The whole-movie and short-sequence contents, along with the guidelines do facilitate teaching and are time-saving. The film lesson plans too are well-designed and quite useful. Both the enthusiasm and contributions of this website are laudable and can never be thanked enough."
Lin, Li-Yun* Chinese Culture University, Taipei, Taiwan
____________________
"I'm glad I found Movies Grow English... and my students at UCLA are too! Movies Grow English is an extremely helpful resource for structuring lessons and engaging students in follow-up discussions. Mike Laib's excellent and -- importantly -- concise vocabulary lists provide context-specific interpretations of interesting slang and idiomatic expressions as well as a growing number of useful academic terms. His brief introductions orient students before starting a film, and his colorful and engaging lesson plans include quotes and questions that draw students into discussions that elicit and guide their understanding of the films.
Teaching a movie class can be overwhelming: there is so much to choose from, and it can take quite a bit of time to create properly prepared lessons. Mike's choice of films helps narrow the universe of titles to a well selected and diverse set of titles and his Whole-Movie Lessons provide a solid basis for supporting a meaningful and informative student experience."
David Chrisman* UCLA California - U.S.A.
____________________
"I am an ESL instructor who feels that watching films is an absolute requirement for language learning and acculturation. I have cobbled movie lessons, as much as time allows, to enhance my students' comprehension.
I have immense gratitude to Michael Laib's site for offering a systematic and aesthetic presentation of so many movie lessons. I am positive that his site will continue to grow and attract ESL teachers working around the globe."
Denise Urdang* English Language Institute (ELI) - San Francisco U.S.A.
~ Thanks, Denise, for your kind words and prediction. It's been quite an amazing ride so far, to watch how Movies Grow English has evolved in stature. I hope you are right that it will continue to do so.
--mike
_____________________________________________________________
Note: If you shop at Amazon.com, please browse at the Amazon banner below or elsewhere at Movies Grow English. Your Amazon purchases and movie rentals help sustain the effort that goes into Movies Grow English.
Thanks for your support.


Students:
Brazil--
"It has many kinds of movies with different words and opinions.  Movies Grow English is very good to help us with questions and answers.  Thanks for making this site" 
Isadora R.* Belo Horizonte
"Movies Grow English is very easy to understand. . . a diversity of information.  The summary is very useful.  I like this method of learning English."
Brian M.* Peruibe
"The short-sequence lessons are really good, but I prefer watching the whole movie. Movies Grow English (MGE) is a well-organized website that brings discussion about the movies. [In turn] the movies bring a lot of vocabulary about English and a lot of culture, which is a way to learn more language including pronunciation."
Gustavo W.* Vitória, Espírito Santo
"I really liked and had fun in the USC movie class. Movies Grow English is a great idea because I was able to write my opinion [in the FORUM] and read the opinions of others. The FORUM is great, and it helped me a lot during the course. I suggest more debate during class and one movie without subtitles. Thanks for the class and your effort, Mike."
Henrique T.* Rio De Janeiro
____________________
China--
"I really like this movie class because it introduced us to a lot of amazing movies and deepens our understanding of them. When I watch a movie alone, I just search for simple pleasure without digging for more information about the movie or the meaning behind the story. I also like the FORUM in MGE because I was so moved by the comments given by my other classmates. It's a good place for us to share our ideas. I found that the FORUM is very "juicy" because I generated a list of movies that I'm about to watch, based on classmates' recommendations."
Yuqing S.* Beijing
"I prefer Short-Sequence lessons to Whole-Movie lessons because we can watch the whole movie at home instead of at the class. The website, Movies Grow English is very good and interesting. As for the FORUM, I was a little embarrassed at first to express my opinions in public, but I soon realized that publishing my ideas make me an author."
Tingyi F.* Shaoying
The idea of watching whole movies at home, then discussing them in class has great merit in my opinion. This is a version of what some teachers call "flipping the classroom."
I have found that the idea is not so easy to execute because it requires all students to have access to the movie and to do their homework (a two hour time commitment). It also does not allow us to share the movie together (in real time) and stop it to discuss a plot point or vocabulary item. Also, I like students to have a big-screen movie watching experience, and I want them to use subtitles. For these reasons, I continue to show movies in class and urge students to watch the movies again in their free time. I also sometimes have students give an oral report on new movies that they must see in a theater. I hope this helps.
--mike
"In Mike's class, every week we watched a different type of film. I enjoyed the whole class, but I think my favorite film is The Descendants. How can I choose Movies Grow English next semester? Thank you again."
Jingran (Nicole) S.* Beijing
"I like the movies Mike picked for us: Selma, Forrest Gump, The Descendants, Tropic Thunder. They are all very interesting, but meanwhile very profound, as well. These are not 'commercialized' movies with exaggerated visual effects. They actually brought me more thoughts in a critical way. I enjoy the experience of writing movie responses too. Movies are not old-fashioned and outdated. I love the [film] class."
Xunpeng W.* Shenyang
"The movies we watched during [Mike's] class are really good. Naturally, I prefer action or comedy movies. Movies likeSelma or The Descendants are not my favorite type, but this class provides me a chance to have a try, and I find that these movies are actually really interesting. Thank you for this!"
Ziyu Z.* Beijing
I really enjoy the [film] class, especially the whole-movie lessons. I did learn some new words from the good movies. I didn't have a chance before. The Descendants is my favorite. However, sometimes it's a little hard for me to follow the lines of some movies (e.g. Selma) because I can't fully understand the meanings of some words.
I really like the Forum in which I read many interesting comments from my classmates. It's great to share my opinions about movies with others."
Siyu L.* Tianjin
The fact that you were not able to understand some of the vocabulary in Selma is probably my bad. I need to remind myself to remind you guys to ask questions when you come across an unfamiliar expression in a film. It may be that the expression is not on the lesson in the first place. If so, it's not practical to stop a movie in mid-flight to clarify something. Also, it can be a useful exercise IMHO to glide past an unfamiliar expression and focus on overall context. More often than not, there will be clues as to the meanings of unfamiliar expressions. This approach works better with higher-level students as pointed out by Keith Folse in Vocabulary Myths: Applying Second Language Research to Classroom Teaching.
--mike
"Movies Grow English is useful to learn English, and I really like it. Here are some suggestions:
1. [In the Forum] I couldn't find a private account that contains every single person's previous posts. For example, if I want to review what I've written on the Forum, or track a certain person's posts. How can I do this?
2. The menu bar on the left side of the web pages is a little bit messy. Since we have been using mostly the Forum in class, why not place it in a more noticeable place?"
Xinji (Tina) S.* Henan
~ Great suggestions! On phpBB, the bulletin board which hosts the Forum, there is an easy way to access all the posts of any author (including yours), even if you are not logged in.
In the upper-right corner of any Forum page, select Advanced Search. In the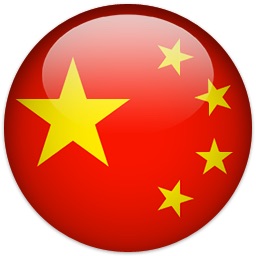 box called "Search for author:" type in the author's user name. At the bottom of the page, click Search. This will bring you to all their posts. Cool!
About finding the Forum on the menu bar: As MGE has grown, so has its (getting messier) menu bar. Your second suggestion reminds me to look for the Java Widget which will allow me to consolidate the menu with pull-downs. Coming soon. :-)
--mike
"I really love Mike's unforgettable movie class. As it's name shows, "movies grow english." I learn a lot about vocabulary in movies. Especially, after class, I post a reflection at the Forum on the website. This step is important because I recall what I have seen and make my own comments on the movie [blended learning].
Mike's website is well-designed. It has a place for students to exchange ideas and share thoughts."
Luping (Jasper) W.* Qinhuangdao
"Movies Grow English is an out-of-classroom place for students to learn English in a fun way. We can share opinions on movies, and we can read other people's comments first at the Forum, then pick a movie to watch, which is fun. I will continue to visit the website."
Qianqian (Hilda) L.* Shenzhen
"I like that it's well organized, and there are lots of lessons I can check out.  The best thing is I can access to it any time.  Thank you for making such nice lessons."
Feng L.* Qingdao
"Movies Grow English is a great place to share thoughts about movies and learn English at the same time. I really enjoy reading others' reviews on movies that I watched. It's surprising that different people would have such different thoughts about the same movie. Sometimes, the posts include details that I missed while watching.
Also, reading the reflections on posts is fun too. All in all, the website enables you to share and communicate. Recommend it to you."
Lingqi (Amber) Z.* Nanjing
~ I have had the same experience of not noticing an obvious detail in a movie until someone else mentions it on this Forum or in conversation, but I prefer not to reveal the particulars (too embarrassing). :-)
--mike
"I think these movie lessons have improved my English even though sometimes, I can't catch all the meaning of a movie. The lessons are very helpful to review the vocabulary and know some new words before we watch the movie. My favorite movies are comedy and cartoons."
Yachi (Alice) S.* Beijing
~ On the Student FAQ page of Movies Grow English, there is a question about not understanding all the movie the first time you watch it. This is normal and common. It is also a way to set a benchmark for learning. Watch the movie again after a few months and see how much your English has improved.
--mike
"One thing I love most about the Movies Grow English Forum is that we can see what other people think about the movies we watch, as people may have different opinions about the same story because of cultural or social backgrounds.
I believe this Forum can be better if it can provide a larger number of films for students to leave comments on. And if the teacher could provide more feedback on students' comments, that would be even better. I really enjoy discussing films online and hope the website could make more progress."
Junyan (Juni) J.* Hubei
~ Great suggestions! They give me a chance to brag about how much progress there has been here, and to acknowledge how much longer the road is. As the website has evolved, I have created a growing number of whole and short-sequence movie lessons now numbering around 150. At the Forum, there are 135 (as of 8/14) topics to respond to.
But more importantly, students who have registered at MGE have permission to create their own movie-related NEWTOPIC as well. So Juni, please feel free to start your own topics. I promise to respond.
As for more feedback, I'm so glad you appreciate it. I will try even harder to leave as much feedback as time allows. This is actually one of the most fun things I get to do. I promise to continue making progress with the website.
--mike
"I really enjoy using this web site to learn English. It is helpful to improve listening, speaking, and even slang. I must say Movies Grow English is not only a web site but also a real English book for international students."
Yan (Adam) L.* Beijing
"If you want to watch a movie, but have no idea which one you should go for, you can simply go to the site, and you will find lots and lots of different types of movies with very detailed information which can help you decide the film. p.s. Summer B class was the most interesting class. Thank you. Hope to see you next semester."
Qing (Heidi) Y.* Dalian
"Movies Grow English is a website with a lot of great five-minute movie clips. I hope to see the whole movie on the website if possible and I'm willing to pay for it. I think it's a good idea to add a comment section to the website"
Guanxiong (Kenny) Q.* Beijing
~ Most of the short-sequence lessons at MGE come from films which also have whole-movie lessons on the site. Currently, the Forum is where comments can be authored. Please go to http://www.moviesgrowenglish.com/forum/ and select WELCOME MESSAGE to become an author.
--mike
"It's the first movie website that lets me watch movies and study English, including American culture, all at the same time. We can analyze the detail of a lot of movies and study native-English slang. That makes Movies Grow English great!"
Jinyang (Jason) Z* Beijing
~ Not sure it's the first, but I'm pretty sure it's the best. :-)
--mike
"Movies Grow English is an amazing website. You can check the coolest reviews [at the Forum] and share your own ideas on it. There is even a special part for KIDS. Mike's daughter is in photos with lots of celebrities, which is awesome.
It's a great experience when you view this website. It's cool and educational. Things about movies makes you excited."
Boke (Coco) Z.* Wuhan
"Movies Grow English is a really good website to improve my interest in learning English. It is useful for me because I can learn English while doing something I like! Thank you for this website."
Ziya X* (Melody) Chaozhou
". . . a very good website, where we can share comments and opinions with each other about movies."
Kaiqing (Shirley) Z.* Jiangsu
"I used to just watch American movies and just enjoy the story. But now, I focus on the English even though I watch fewer movies than before because I can learn real spoken English and practice listening at the same time."
Yi T.* Beijing
"Movies Grow English is a good way to combine learning and entertainment together very well. There are many kinds of movies on the website including comedy, action, and cartoons. I have one suggestion. Maybe you can change your policy of charging so people who scan your website for the first time can watch a movie for free."
Ziqian W* Beijing
~ Your suggestion, if I understand correctly, addresses a big topic, which I discuss in detail at:
http://www.moviesgrowenglish.com/Teacher.html
http://www.moviesgrowenglish.com/Student.html

Briefly, I only sell lessons, not movies, and my students are always given free copies of the lessons. The truth is, it takes long hours to develop these lessons. I believe they are of superior quality, and if I may say so, they are an amazing deal for $1. If a student prefers a free copy of a lesson, let me know, and I'll send it along.
As for movies themselves, they cost millions to make as we know, and IMHO, I hope you'll agree that their intellectual property rights deserve to be respected. Thanks for raising an important topic. I'm glad you appreciate the genre diversity I've created at Movies Grow English.
--mike
"Movies Grow English is a good place for real movie fans to collect information and express their feelings. At the Forum, we can not only write our own opinions, but also view the opinions of other students. In other words, the Forum is where we can discuss movies. This is helpful since it is good to know how others feel and see if there is anything we have in common."
Shuangchao (Charlotte) N.* Beijing

____________________
France--
"The lessons are well written and simple.  It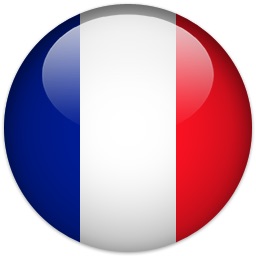 allows me to learn a lot of vocabulary."
Edward C.* Marseille
"I wish there were more time to discuss the questions that are written in bold letters. I am definitely going to refer to Movies Grow English if I don't have any idea about which movies I should watch. The vocabulary on the lessons is great. I would like to do even more quizzes. Movie presentations in class are great. They are a good way to meet people, but also to talk about new movies."
Marine G.* Paris
~ Yes, more time to discuss and to quiz. Time is always short. I will try even harder to make the best possible use of the time in movie class. Your suggestions are good advice for any teacher who uses movies in an ESL class.
--mike
____________________
Japan--
"The film class is so fun and useful for me because I can improve both listening and vocabulary. I think Movies Grow English is so good, especially the FORUM because it inspires me to understand a movie. This class gives me the opportunity to think for myself about the movie's message and to share my opinions in English."
Mitsuaki (Tony) T.* Tokyo
"I really enjoyed the whole-movie lessons. By listening to English in movies, I feel like I can develop my listening skills more than ever. I like the FORUM on Movies Grow English because it is good for us to read other students' opinions. This helps me to understand a movie from another perspective."
Emika K.* Tokyo
"I really enjoyed the movie lessons because I could learn academic words. Movies Grow English makes it easy to find good movies for learning English. I is hard for me to write my opinion in English, but I like the FORUM pages because we can share our opinions with each other."
Risa K.* Tokyo
"Movies Grow English was interesting and useful to improve my English skill. When I was confused by some vocabulary [item], the lesson helped me to understand the meaning. With MGE, I feel that we can share our opinions and watch the movie lessons."
Shogo S.* Toyama
"I like the movie class because I can learn lots of vocabulary. Also I can learn culture while learning language. Most of the movies were unfamiliar and difficult for me, but the teacher would sometimes summarize the main idea, so I was able to understand the story. I was very happy to choose the film class. Thank you."
Miyu N.* Nagoya
"Not only the movies but also the handouts are great!!!!  Especially vocabulary is really good because it is on the handouts, so we can see it before the movie."
Lisa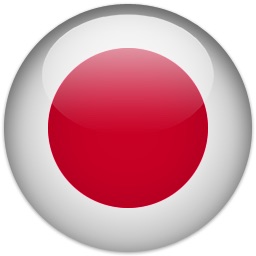 Y.* Tokyo
"The [lesson] handouts help me a lot to learn numerous new vocabulary and to think and know about the movies after class. I've never seen or visited this kind of movie site that Mike has been managing. Therefore, I am always excited to look at each section such as Student FAQs, Forum, and so on. Movies Grow English is indeed unique!"
Yoonhwa (Yuna) C.* Osaka
____________________
Kazakhstan--
"The variety of movies is really good. I use Netflix, and I can say that movies are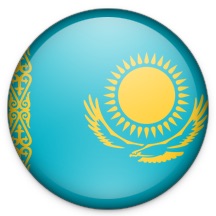 really helpful in the learning process. The dirrerence between these two sites is that MGE has lessons and provides opportunities to express your own opinions about a movie. Short scenes are great because you start to notice every moment and think in English. It is more beneficial than just watching."
Madina K.* Almaty
~Thanks, Madina, for these insigtful comments. I have to add that another important difference between Movies Grow English and Netflix is that MGE does not sell the actual movies but only ESL lessons based on movies. You can, however, find links to both Netflix and Amazon, where movies can be legally purchased or rented.
--mike
"I have begun to watch movies (to learn English) more after watching Iron Giant in Mike's class. This movie has a deep and educational meening. If a person looks ugly or strange, it doesn't mean he or she is a bad person. I like this cartoon and plan to see it with my daughter."
Aida S.* Astana
"MoviesGrowEnglish.com has many helpful tools. It can help us share our opinions about movies we have watched."
Elvira A.* Oskemen
____________________
Korea--
"When I posted my opinion in the FORUM it was a good opportunity to read other students' opinions and broaden my perspective. Also, the handouts that mike gave us are helpful for improving our vocabulary."
Younyi K.* Seoul
"This class has movies that are funny, dynamic, touching, and impressive. I learn not only academic words, but also some slang that I can use with my friends. I prefer watching whole movies, and I like the FORUM because it's well-organized. It's obvious what and where I should write, and I enjoy reading friends' opinions."
Seyeon J.* Suwon
"I like MGE because I read what other students think about a movie. Also, movie watching inspires me to learn English. After watching each movie in class, I felt like I was more of an expert on the movie because I was able to think about it more deeply."
Changkyun L.* Seoul
"I especially like the FORUM because sometimes I'm lazy, but watching movies inspired me to write and share my ideas."
Miyoung J.* Seoul
"In Korea I watched English movies with Korean subtitles.  Now, I know I can watch with English subtitles.  Movies Grow English is still a little difficult for me, but I will try."
Seonyoung (Ellen) C.* Seoul
I was taught that learning English is useful and necessary, but boring. However, things are a little different with movies. I can learn many English expressions in the movie class, and it is very interesting! I am also learning "living" English the we see and hear in the movie. (I learn "dead" English in the books.) The movie class is the most useful and interesting class during my summer session.
I think Movies Grow English is organized well, and there is a lot of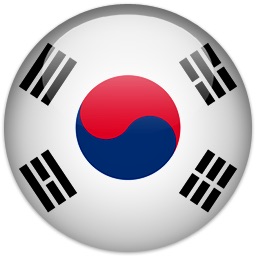 information about expressions in many movies. I like it when the students help choose a movie for the class"
Minkyo J.* Seoul
"With Movies Grow English, I can share my opinion in class about movies we saw, and I can improve my oral skills. I'm glad to know this site. After I finish my class, I want to use it again. Thank you for letting me know."
Jiin E.* Anyang
____________________
Kuwait--
"Movies Grow English is a great website because we can improve our English through film. I like the FORUM because people can read each others comments and learn from them. By watching native Americans say a sentence in a film, we can [learn to] do the same thing by practicing."
Mohammad E.* Kuwait City
"Movies Grow English is awesome because it can help us find nice movies, and there are a lot of comments on the FORUM that help us decide if the movie we are interested in is good or not."
Omar A.* Kuwait City
"Movies Grow English is a great website for its purpose. The lessons are well made and very articulate.  Very nice in my opinion."
Omar A.* Kuwait City
"The best thing about Movies Grow English is that the design is nice and simple. You can watch a movie and give your opinion in a very easy way. I suggest including a rating section for the movies."
Meshari Al S.* Kuwait City
~ A rating section is in the future for the site. Meanwhile, may I suggest the Internet Movie Database at http://www.imdb.com. At this site, anyone can register and rate a film from 1-10. Some movies have thousands of ratings. These are averaged into one number. This number provides an honest idea of the general popularity of a movie.
--mike
____________________
Mexico--
"Movies Grow English is a website that makes the most of movies, so that film lovers can use their time to both enjoy a film and learn English. It is easy to use, and it instills a [willingness] to analyze movies from a different perspective. Congratulations!
Mike's class is one of the best classes I've ever had, and one of the Forums I've liked most. Loved my English through Film homework."
Marco L.P.* Mexico City
~ It's been a while since someone told me they love their homework, but I'll take the compliment. Thanks!
--mike
"Really interesting and helpful website to find and know the opinions from one or a lot of movies. There are different cultures and points of view so you can see if others think the way that you do after seeing the movie. Also you can know if it is your kind of movie if you haven't seen it yet.
Also, I like to see a little synopsis along with some opinion."
Brenda P.* Mexico City :-)
Saudi Arabia--
"I believe that language develops more quickly when I watch movies, and Movies Grow English is very helpful for expanding vocabulary. The site is well-organized and easy to use. I suggest that MGE move fast with making lessons available based on the newest movies. Thank you so much. :-)"
Musleh A.* Abha
~Thank you, Musleh from Abha, a city that sits some 7000 feet above the floor of the vast Arabian desert. I was not able to visit Abha during my year in KSA, but I did have the pleasure of spending some time in At Taif, a city with a similar topography. As for new movies, I do my best at getting new movies on the site as quickly as possible given my limited time availability and the fact that it takes 4-6 hours of my time to generate a new lesson. Even so, I'm always on the lookout for new lesson ideas, and I love it when a new movie lesson is well-received by both students and teachers. Thank you for your suggestion!
--mike
"I liked watching old movies in Mike's class because I didn't think old movies would have a good story. I like Movies Grow English because it helps me to choose movies when I read student opinions [on the Forum]."
Shmookh A.* Jeddah
"One of the things that makes Mike's movie class even more enjoyable is the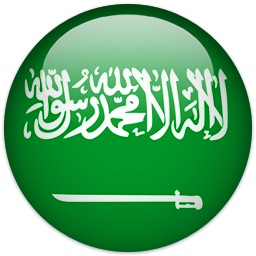 MoviesGrowEnglish website. It is very useful and easy to use. The [movie-lesson] handouts have a lot of good vocaulary, especially the idioms, that adds to my knowledge. I suggest the website be open to the public, so everyone can benefit from the material that is on the website."
Faisal Al H.* Riyadh
~ Actually, Movies Grow English IS open to the public! Anyone with internet access can view all of its content including your posts on the Forum, and mine. Those who wish to add to any topic on the Forum, or start a new topic must first register. Go to http://www.moviesgrowenglish.com/forum/index.php and select WELCOME MESSAGE. follow the easy instructions and enter the secret word, syzygy. Now you can post as an author!!
--mike
"Movies Grow English is one of the greatest ideas because watching movies in any language is the best way to learn it. And MGE makes it much easier because its lessons recommend vocabulary with definitions [in context]. This is great because it helps you understand while watching the movie."
Khalil H.* Makkah
"I like Movies Grow English because it is useful, fun, and enjoyable for learning English.  The movie selection (comedy, romance, action, drama) is great, too and suitable for all ages."
Basmah A.* Jeddah
"With Movies Grow English, I enjoy watching a film.  Then I can write my personal opinion of the film and read all the opinions of the other students.  I'm learning a lot of words and pronunciations from this website."
Jadil A.* Jeddah
"Watching movies to learn English is a good idea because we see and hear native speakers use real pronunciation, in real-life situations. With Movies Grow English, we can have some practice after we see the movie."
Osama A.* Makkah
"In addition, movie subtitles can improve your reading and writing. I recommend go to www.moviesgrowenglish/forum after you see the movie and read what other students wrote for the movie."
Mohammed Al J.* Riyadh
"Thanks, thanks, thanks!  It's amazing and awesome."
Sattam A*. Riyadh
"The movie lessons are great in vocabulary. American movies are a great source to learn about American culture. It helps a lot when students discuss what they see and understand about American culture from movies. It's good to discuss what we understand and what we don't understand. The movie class is never boring."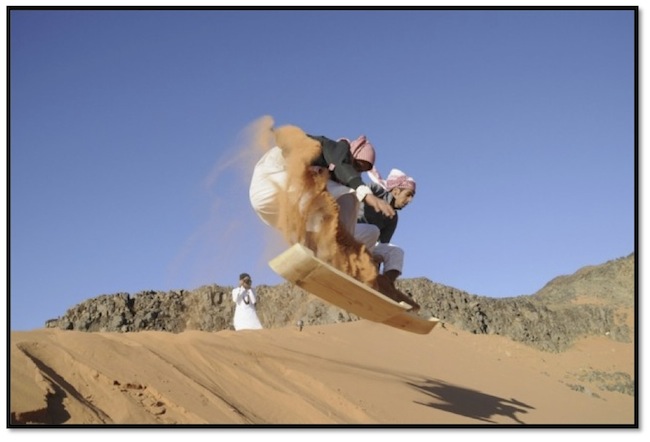 Elyas (Al) A.* Dammam
"The lessons have a lot of vocabulary that is used by American people. Movies Grow English is interesting because it gives a lot of information about movies. There are both academic words and slang words in the lessons."
Abdullah A.* Riyadh
"I really like the website. It's new, easy, and different. It is helpful for us students because we are discovering new ways to learn English by involving movies in our methods.
The handouts are helpful. What I like about them is the vocabulary that I can use in my everyday English. This allows me to increase my knowledge about both English and movies at the same time."
Belal J.* Jeddah
"The movie lessons are so helpful because we learn new vocabulary in each movie. This is really beneficial. The website is a great idea to keep the class active and updated. If a students misses a class, they can catch what they missed on the website. I would like to see more animation films because they are more enjoyable, and we can learn good vocabulary from them. Thanks for your kindness. :-)"
Reem A.* Mecca
"In my opinion, watching movies is a great way to learn English for many reasons. First, it is the best way to improve listening and learning new vocabulary while enjoying and being entertained by the story of the movie. Secondly, I like the website "Movies Grow English" because of the ratings that students give for each movie [at the Forum]. I like to read the comments and recommendations of other students, for watchiong the movie."
Abdulkader Al S.* Dammam
"Movies Grow English is a great website where you can learn many vocabulary words. Students who have a problem understanding English movies are now able to watch a movie with subtitles and do some exercises with that movie. In addition, you can find many different comments about the movie from different people around the world. Many people are thankful for this website."
Faisal Al S.* Riyadh
"This website is a revolution in learning English. Some people see a website. I see a treasure that is going to change the way of learning English. Thank you for making learning English so easy. 'Joy can make learning results.' is what I believe."
Faisal Al M.* Jeddah
~ Thank you, Faisal, for this wonderful validation and for making it sound "so easy"!
--mike
"Movies Grow English helps me to easily remember new words. Also, it is easy to get listening practice because it is easy to use. I would like to post on the Forum again and again. In addition, it is an easy way to do your homework."
Yahya Hussain J.* Riyadh
"In Movies Grow English, I found a lot of movies that use word from the Academic Word List, which makes them more familiar when used on a daily basis. Also, there is a variety of movie [choices] that match everyone's preferences. I believe watching movies helps improve the language for foreign speakers. Watching movies helps us gain a lot of vocabulary."
Zahra Al. H* Dammam
"The website has many strategies which help to develop students' skills. It has a very important section which is the Academic Word List. Movies Grow English allows us to communicate with the teacher outside the classroom and communicate with students worldwide."
Riyadh A.* Jeddah
~Outside-the-classroom" learning has sometimes been called blended learning. I believe this is the wave of the future in ESL. Thanks for mentioning this important point.
--mike
____________________
Spain--
"I have learned much English watching movies. Movies Grow English is very easy to use.  I would prefer more classics or deeper movies.  But I also think that it is good to have a variety.  Thanks."
Piedad S.M.* Madrid
____________________
Taiwan--
"The movie class let me watch films that gave me lots of inspiration. Also, the website provided abundant movies that we can watch for free. The website homework assignments [FORUM] helped me practice more English as well. I'll never forget the experience of this class!"
Shih-Hsuan (Kimberly) C.* Taichung
I'm sorry that I must inform this well-meaning student that Movies Grow English actually does NOT provide free access to movies. In fact, this would be illegal. It is the policy of MGE to support the intellectual property rights of movie makers. However, if any of my students or previous students would like a lesson from one of the movies on MGE, just drop me an email, and I'll be happy to forward it over to you. Thanks for being so awesome Kimberly and everybody!
--mike
"With Whole-Movie lessons, I can can learn a lot of new words and sentences. In addition, I can learn daily-life pronunciation and conversation [and many academic words --mike]. Short-Sequence lessons are also helpful. Writing down what I think about a film helps me to clarify my ideas and opinions about a movie. On the Forum, we can share our ideas with other students."
Fang-Yu* Taipei
"In Mike's movie class, I have the opportunity to watch films that are very profound. Learning English via film is both interesting and comfortable. Movies help me realize both culture and history. Plus, they teach me words, phrases, and conversations. I love the Whole-Movie lessons very much! Short-Sequence lessons allow more discussion even if we don't understand the full movie. Thank you!"
Chih-Yi (Michelle)* Taipei
"I really like watching movies. I hope the movie list can have more variety, and maybe we can choose which movie to watch in class. I think it's a way to please everyone. In class, I watched movies that I hadn't wanted to try before. This turned out to be a good experience. If I love a movie, I can watch it ten times [and learn a lot of English]."
Chui Yuan (Mira) L.* Taiwan
~There is much to consider when "Choosing a Whole Movie" for a group of English students. For a detailed rap on this topic, please refer to http://www.moviesgrowenglish.com/ClassroomGuidelines.html. Thanks.
--mike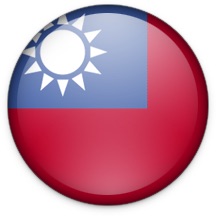 "In my opinion, Movies Grow English is a good place where everyone can share their comments.  Since everyone has different points of view, it is great to learn something from others."
Jo Yu (Claire) T.* Taipei
"I like posting comments because it helps us rethink the movie and practice the vocabulary. I suggest more phrases in the lessons. Also, I would like to reply to the teacher's comments in my post. It will help us to think about the question."
Yen-Ting (Christina) C.* Taipei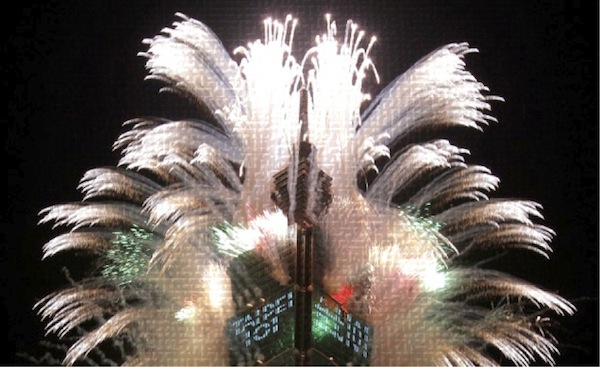 ~ Actually, you can reply to teacher comments. Log in to your post and click edit. It will take you back to your worksheet, and you can continue the dialogue. Of course, you can also edit your original comment from the worksheet. I like your suggestion about "more phrases" not just words. I intend to focus more on this lead in the future. Thanks.
--mike
"I think it's a lot easier to learn English through movies, and it makes the class more interesting. I enjoy writing the reviews after watching a movie every week because it keeps me thinking about the movie. The Chinese part kind of bothers me since this is an ESL program. Overall, I enjoyed the movie class!"
Mong-Ying (Goer) L.* Taichung
~You are absolutely correct about the Chinese part. It is not designed or meant to be used in an ESL class but rather in the home country where English is taught as a foreign language (EFL).
--mike
"I love this website. It has a lot of information about movies. I can watch a movie and post my opinion. I think this website can become popular with more students and teachers."
Po-Shun (Brandon) L.* Kaoshiung
"I like watching movies to learn English because we can learn about American culture and ideas. This semester, we watched scenes from two movies, which were fun and helpful. One was "The King's Speech." The other was "I Love You Man." When we report our opinion, we can practice writing and grammar. I love watching movies."
Hong-Ru Y.* Taichung
"I like the MGE website because there are not only movies on it, but also some observations and theories. For example, I really like how MGE demonstrates the "Hero's Journey." Since we've been watching movies related to this style, it's fun to be able to compare the theory with the themes. I would suggest, that the movies could be catagorized so students could find the type of movie they like."
Huan L* Taipei
-Huan's suggestion about catagorization reminds me of something I need to do for students. I should make a movies by catagory page. These would include drama, action, comedy etc. Movies could appear in multiple catagories, such as comedy and action. This would help people find movies. On the home page of Movies Grow English, ESL lessons for movies are grouped by level of difficulty, but this is more for teachers. Thanks, Huan, for this suggestion.
--mike

___________________
Thailand--
"The website Movies Grow English is very good, but I just have some problem to sign up.  Should be simpler"
Boonchai P.* Bangkok
~ I agree.  The reason it's not simpler is the need for SPAM filtering. 
--mike
"Movies Grow English helps me to improve many skills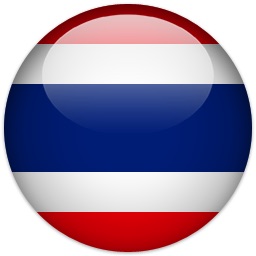 in English because the lessons have vocabulary from the movie. Moreover, I can use these new words for communication in my life.
This website helps me to improve my listening skills. Before Taking the class, they were very bad, but now I can understand English much better. If you want to improve English quickly, I highly recommend Movies Grow English."
Kolawat S.* Bangkok
~ Besides vocabulary and listening (which are so important), let's remember that movies also teach grammar, pronunciation, reading fluency (using subtitles), slang/idioms, culture, attitude, style, body language . . . Did I forget anything? Movies truly GROW English!
--mike
____________________
Venezuela--
"Movie lessons are one of the best ways for me to improve my English because I am still learning pronunciation and vocabulary. With Mike, the vocabulary was clear and made easier to understand than when I watch movies alone."
Greudyn P.* Merida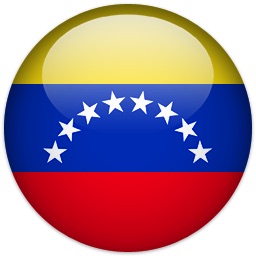 "Movies Grow English is an excellent tool for learning English.  It teaches academic words to write academic style, and students enjoy this.  The site is wonderful for exploring the great English language.  I congratulate Mike for his excellent work."
Ralph R.* Caracas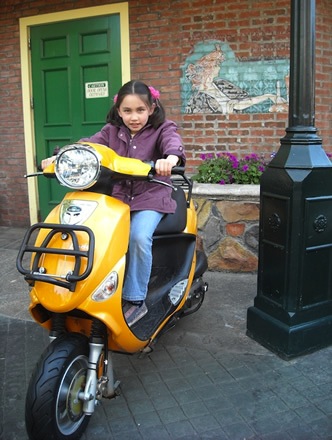 ____________________
U.S.A.--
"I think Movies Grow English is a cool website, my second favorite in the whole world. It has lots of links to see awesome stuff. It even helps me sometimes. It is very cool with cool colors. I really like it. Oh yes, my favorite site is Poptropica (sorry dad)."
Theresa Q.* Los Angeles, CA
____________________
Movies Grow English can be reached at

. Glowing validations are appreciated, but comments that describe your experience with the site and especially it movie-based ESL lessons and especially suggestions are equally welcome.
Thanks for your wonderful words of wisdom. --Mike
Link here for Movies Grow English Privacy Policy.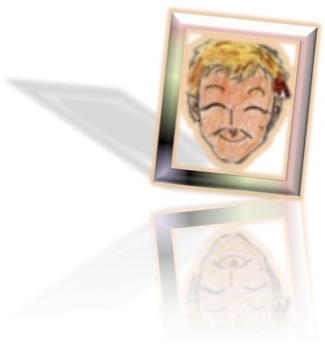 Movies Grow English: "Watch movies, learn English"
Thank you for more than 400,000 page visits
and 180,000 Forum visits!
Note: The web host for MGE is iPage (link below). It's low-cost, usually starting at under $3 USD/month, with exceptional security, performance, tech support and other desirable characteristics. MGE participates in its commission-based affiliate program and may receive financial compensation for referrals. The appreciation of your support is reflected in the continued enhancement of this site.