Kidz & Teen Korner
At Movies Grow English
Introduction
Hello Friends. My name is Theresa Laib. My dad has asked me to host Kidz & Teen Korner becaues we both thought it would be a good way to introduce me to web design and my dad's site needs all the help it can get (He didn't hear that.). First you must know a little about me. The Q in my name is for Qijing (pronunced Chi-Jing). This is the Chinese part of my name cuz my mom is from China. The English part is because my dad is from America. Cool! We live in Southern California. I get to visit my family in China sometimes.
Rollover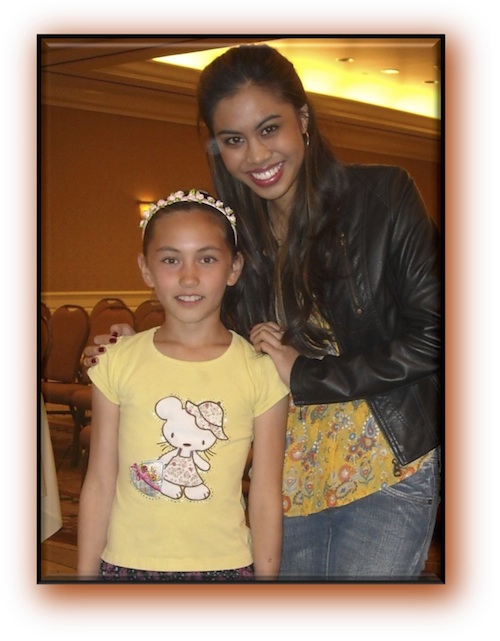 I love movies, especially cartoon movies. Here are some of my fave movies. Some of them are on my dad's web site [see below]. Rise of the Guardians, Ponyo, The Lorax, Spirited Away, How the Grinch Stole Christmas, Nim's Island, Tangled, Brave [2013 Academy Award for Best Cartoon movie], and Frankenweenie. Out of all the movies so far, the best is Frozen [2014 Academy Award for Best Cartoon movie].
For grown up movies, my faves are (Some of them you might know.) Annihilation, Guardians of the Galaxy, Star Wars, Django Unchained, Cloud Atlas, Armageddon, The Rock, Jurassic Park, The Avengers, Transformers (Did I mention the ride at Universal Studios?), The Hulk, Iron Man, Unstoppable, all James Bond movies, Riddick Trilogy, and Master and Commander. My favorite grown-up movie is X-Men, Days of Future Past. I guess I like a lot of movies. This is my first time doing part of a web site, so I hope you like Kidz & Teen Korner.
Me with Ashley Argota, 2013
Visit me on INSTAGRAM -- https://www.instagram.com/theresa_laib/
*************************************************************************
February 2018
Beautiful Annihilation
The other day, I saw the movie Annihilation. I honestly really enjoyed this movie. I really liked the concept and plot of the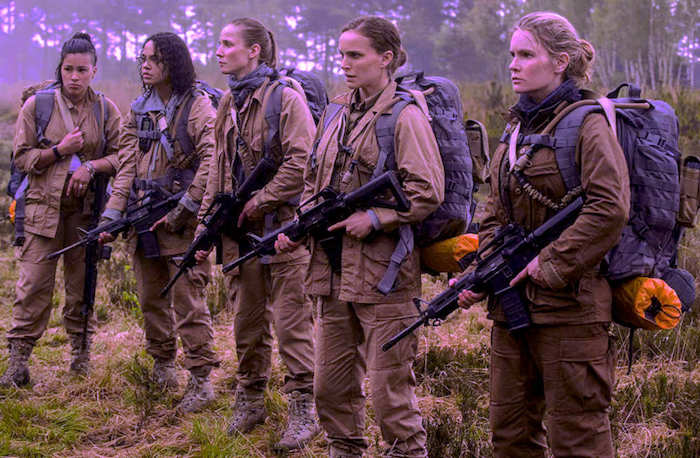 story. It was very creative and interesting. It definitely kept me at the edge of my seat the entire time. The music also added to the setting of the story. It was very eerie sounding, but still sounded beautiful. Lastly, I absolutely LOVED the scenery of the story. It was so pretty and extremely colorful. There was a lot of very colorful greenery and lots of really pretty flowers. All the animal's designs were really cool since they were all mutated creatures. They looked very realistic looking and looked amazing! Overall, the look of the movie was brilliant.
I also really liked the lead characters, all female. None of them were "perfect" people. They each had their own flaws. The character interaction was also very real. All of these concepts together made this movie really good.
Here is the setup. After a meteor hits a lighthouse, it creates a colorful bubble around the lighthouse. It begins to grow and take over much of the land and is given the name "The Shimmer". No one knows much about The Shimmer except that the previous teams sent inside never made it out. The story focuses on Lena (Natalie Portman), a professor of cellular biology. After her husband, Kane (Oscar Isaac), returns from a military mission, he becomes very ill. When founding out that her husband was the only Shimmer survive, Lena decides to go into The Shimmer to find a way to save her husband.
Lena embarks on a dangerous mission with four other scientists. The four scientists are Ventress (Jennifer Jason Leigh), Anya (Gina Rodriguez), Cass (Tuva Novotny) and Josie (Tessa Thompson). They make their way into The Shimmer in hopes of reaching the lighthouse and finding the cause of The Shimmer. Throughout their journey, they encounter many deadly threats and discover the secret of The Shimmer. Along the way, they find dangerous mutated animals and unusual landscapes. They also realize what happened to the previous groups. I would definitely recommend this movie. It was very interesting and there were many plot twist. It was a very good sci-fi movie and very thrilling.
June 2017
The Wonder of Wonder Woman
I just saw the new movie Wonder Woman. Wonder Woman is one of my favorite DC heroes and I have to say they did a good job on making the movie! The acting and special effects were really special. The story in the movie was really interesting and the characters in the story were fully developed. The movie was also kind of funny, which made it even better and more enjoyable!

The story is about Diana Prince (Gal Gadot) and her life with the Amazons before being Wonder Woman. We follow her on her amazing adventure with Steve Trevor (Chris Pine). Diana must find and stop the God of War, Ares, to stop World War I. She gradually learns her true power and who she really is. She also learns about the outside world since she was always on her island befor things changed for her.

Overall, I thought that the movie was great! I think that you would enjoy it if you really like action and superhero movies with a little comedy thrown in. [Also stars Robin Wright, Danny Huston, David Thewlis, Directed by Patty Jenkins. The first action blockbuster with both a female lead and a female director.]
January 2017
HAPPY NEW YEAR!!
You must be living in La La Land.
I saw the movie La La Land yesterday. It is a musical based on Hollywood. I have to say that this is one of the best movies that I have seen. I love movies and music and this movie has it all - drama, romance, singing, and dancing. The story is amazing and the music is spectacular.
This story is about two people who fall in love in Hollywood. Sebastian (Ryan Gosling) plays the piano and loves Jazz music which I love, and Mia (Emma Stone) is an aspiring actress, which I also love. They each have their own dream. One day they meet and try to help each other make their dreams happen.
Mia and Sebastian sing really well together, which makes this awesome movie even better. I definitely recommend that you go see this movie! It is a very lovely story.
December, 2016
My First ORIGINAL Song!
I wrote a new song a while ago and finally posted it on YouTube. The song is called Leaves on a Tree. My dad also wrote a song called Simple Man. For both songs, we used green screen and clip layering, which made the videos even better. We used GarageBand to mix the sound and Final Cut Pro X to edit it. I did most of the editing for my video. I think that both songs came out great, and I even got a chance to act a little. The green screen looks cool and the editing is great! I think it is a great song and I am very proud of it. They are both on YouTube. We decided to call our project "High Society." Here are the links. If you enjoy the videos, please remember to click the LIKE button. Thanks.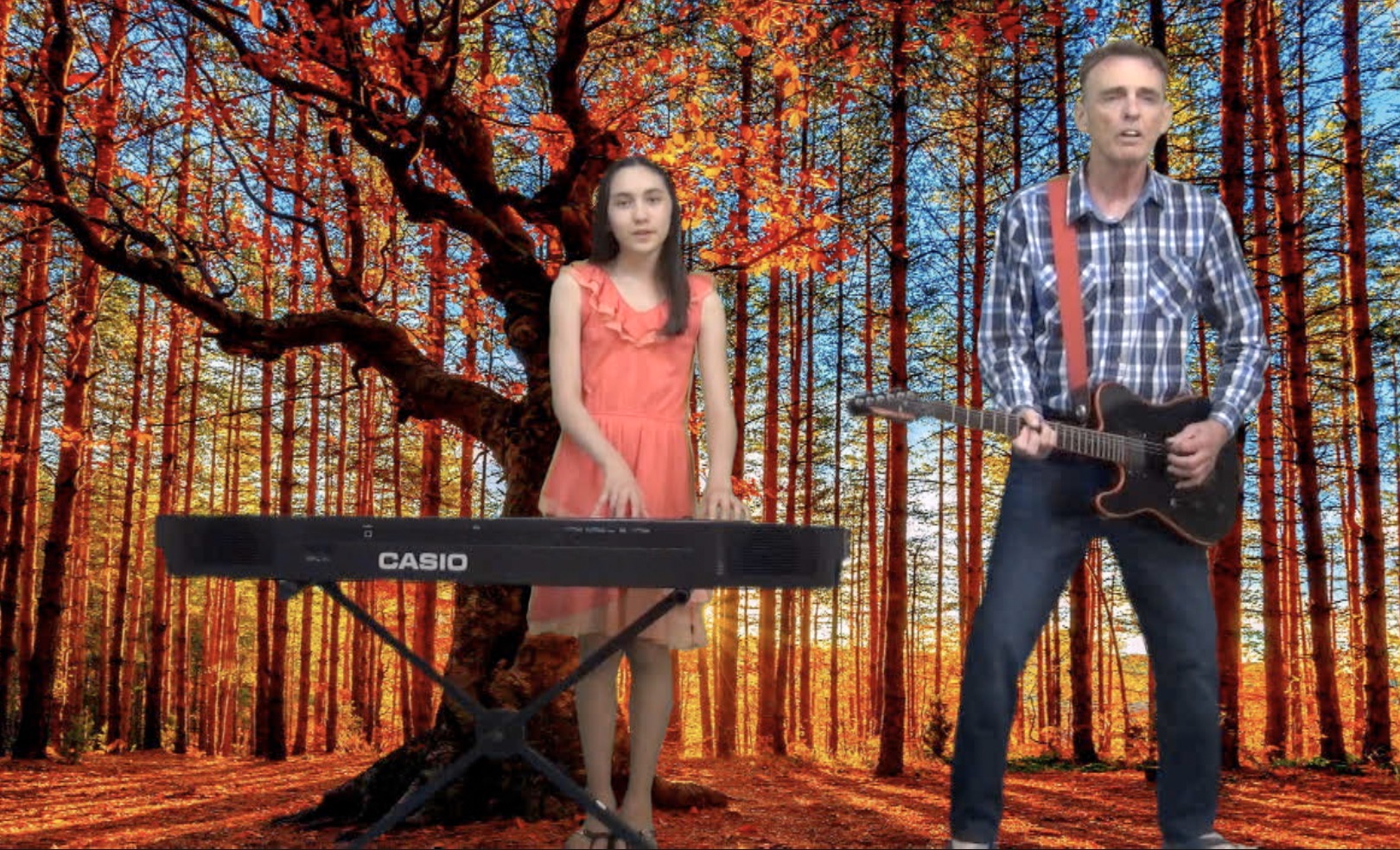 Leaves on a Tree https://www.youtube.com/watch?v=MppNdfq_xXM&t=197s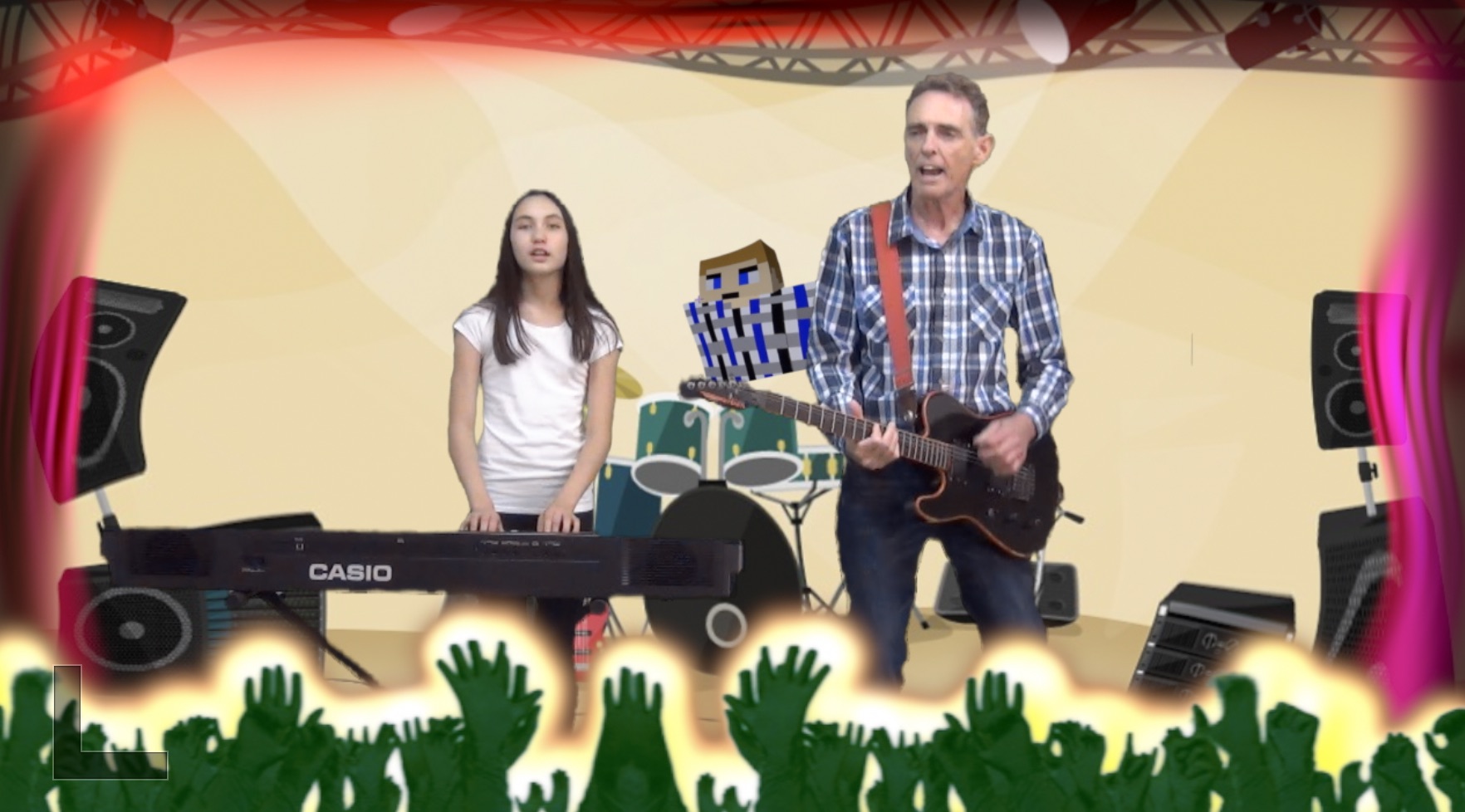 Simple Man https://www.youtube.com/watch?v=kUHqrDJMmrw
November, 2016
Dr. Strange - Special Effects City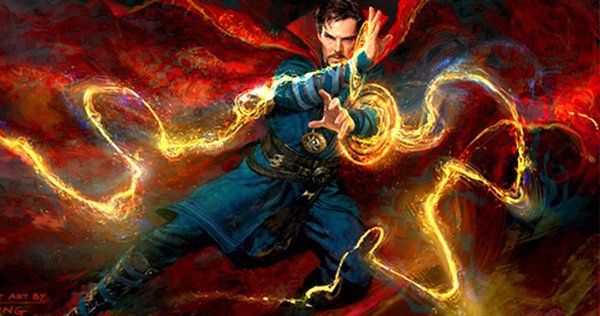 Dr. Strange is one of the best movies of 2016. The story is about a surgeon named Stephen Strange (Benedict Cumberbatch) who seems to be perfect at his job. However, he gets into a car crash and looses function in his hands. So, he goes to seek help and learns how to "heal" himself. He develops many psychic abilities like dimension jumping, magic spells, force fields, shaping reality, weapons and more. He also learns the great dangers of the dark dimension. He must stop Kaecilius (Mads Mikkelsen) to save the world. Will he be able to save the world?
I loved this movie. Dr. Strange was so cool and amazing. The special effects were so cool but it was kinda confused because all the buildings kept flipping around and turning upside down. [It also stars Chiwetel Ejiofor, Rachel McAdams, Benedict Wong, and Tilda Swinton.]
October, 2016
Suicide Squad - A Movie to Die For!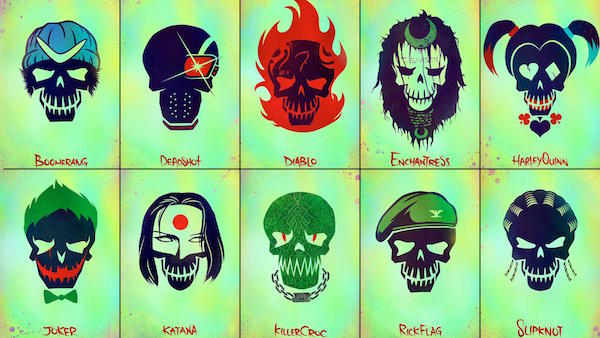 I would say that Suicide Squad is the best movie that I have seen in a long time. The Squad is a team of bad guys that are doing something good that would probably get them killed.  First, there's Deadshot (Will Smith). He is able to kill anyone with a bullet and never miss.  Then there's Harley Quinn (Margot Robbie). She is just crazy and insane, worst then her boyfriend the Joker (Jared Leto). Then, we have El Diablo (Jay Hernandez), who has fire powers and can quickly burn anything.  Killer Croc (Adewale Akinnuoye-Agbaje) is a croc-human who can kill people and smash things. Then we have Captain Boomerang (Jai Courtney), who can kill anyone with his boomerang. Lastly, meet Katana (Karen Fukuhara), who is very skilled with swords. She can kill anyone with a slice. Katana is the body guard for Flag (Joel Kinnaman), who is in the military controlling what these bad guys do. Lets also met Flags girlfriend, June Moon (Cara Delevingne). She stumbled upon a cave and saw the Enchantress. She was possessed by it and every time she said "Enchantress" the Enchantress comes out. The Enchantress is a powerful sorceress who can heal, teleport, and much more.  

When the Enchantress goes against the humans and brings back her brother, they make a machine that can destroy anything. The Enchantress also enlists many people into her army. The suicide squad must stop them. They all go through sad moments though while trying to stop the Enchantress and her brother. This is sure to require some sacrifice. Welcome to Suicide Squad!
July, 2016
My First Broadway Show - Matilda!
Starting the summer off with a fun family vacation is the best. We went to Washington D.C. and New York along with Virginia, Pennsylvania, Maryland, New Jersey, West Virginia, and Delaware. While visiting Washington for five days, we stayed in [W. Falls Church] Virginia. We saw the White House, Capitol Building, Lincoln Memorial, Washington Monument, Library of Congress and much more!
Then we we went to New York for five days. Our hotel was in Queens, across the [East] River from Manhattan. There, we saw Times Square, Central Park [and The Dakota where John Lennon had once lived], the Statue of Liberty, Wall Street and the highlight of my entire trip, Broadway.
Yes, we saw a Broadway show called Matilda! It was based on the book Matilda by Roald Dahl, which I had read! The show was amazing!! The show setting was really fancy and the actors were really good! The actress who played Matilda, Aviva Winick spoke with a British accent, which she learned, even though she is from New York! Pretty impressive! I loved the play so much, and I loved this vacation! Sadly, we had to go back home.
June, 2016
OMG . . . Big news on Imdb! It's Havenhurst.
There are two big new developments! First, Havenhurst now has a trailer. Guys, it looks super-duper freaky - and dark. And I was really really scared, but yes, it looks awesome. You can see some of the main characters in the trailer, including Julie Benz (I play her daughter.), and get a better idea of what the movie is about. The second thing is the poster (Look right.). I think you'll agree that Havenhurst has a really creepy poster! Also, I'm guessing that Havenhurst will be opening this year around Halloween hopefully. I can't wait to go see it!
Here is the link to the IMDb website: http://www.imdb.com/title/tt3424690/?ref_=nv_sr_1.
Here is a link to the trailer so you can watch it:
https://www.youtube.com/watch?v=OyBintoFWUU

TBH: Even though you won't see me in the Havenhurst trailer, my specter is there . . . trapped within a tiny locket, in the protective hands of young Sarah (Belle Shouse). I wonder what this means?

April, 2016
Superman, Son of Krypton v Batman of Gotham

Yup, you guessed it, we went to see Batman v Superman: Dawn of Justice, the best gladiator fight in history. We went to watch the movie because "I am Batman." Lets go back in time, when D.C. comics were around. You know all your favorite hero's in the D.C. comics, well there is Batman (Ben Affleck), Superman (Henry Cavill), and Wonder Woman (Gal Gadot). Don't forget the evil villains who are Lex Luther (Jesse Eisenberg), and Doomsday. Overall, it was a pretty good movie, very action packed but I would have liked to see more Batman and Superman fighting. But thats O.K. because Lex Luther fixes that, hint hint Doomsday. Anyways, we see Batman's childhood and Superman saving people, and after like forever in the movie, we finally see a hint that Batman and Superman will fight. I though that the movie was funny and AWESOME! Ya its awesome because I'm batman. By the way, Batman is my favorite! [Laurence Fishburne plays Perry White, and Michael Shannon is Zod.]

TBH: If the Joker was in this movie. "Haha, Jokes on you Batman!" Only if you saw the movie.
February, 2016
Deadpool is Different
"Use you powers!" Yup! Its Marvel again back for a new movie that will either make you laugh or make you wonder why you saw such a dumb movie. Dead pool is an R rated movie that has really inaproppriate content. The movie is about Wade Wilson (Ryan Reynolds) who gets cancer. He sort of gets saved and gets the ability to withstand everything [including bullets and having his hand chopped off] and healing. He also has some other abilities that I don't know about. Follow him on his NEVER ENDING journey as he goes after the dude who ruined his face. Does he catch the dude, or not. Oh yeah, he also teams up with a small small part of X-Men. Of course these are members that ones that no one knows about, at least not yet.
To Be Honest: If someone ruins your face. JUST LIVE WITH IT!
[Administrator note: Deadpool is R Rated by the MPAA mostly for bad language. Theresa is allowed to see some R rated films because it is part of her exploration as an actor. IMHO after watching Deadpool, I can't give it much of a recommendation mostly because it has practically no story. Sorry, MARVEL]
January, 2016
HAPPY NEW YEAR!

Acting Job!!!
Kroger Pharmacy in the store! Commercial?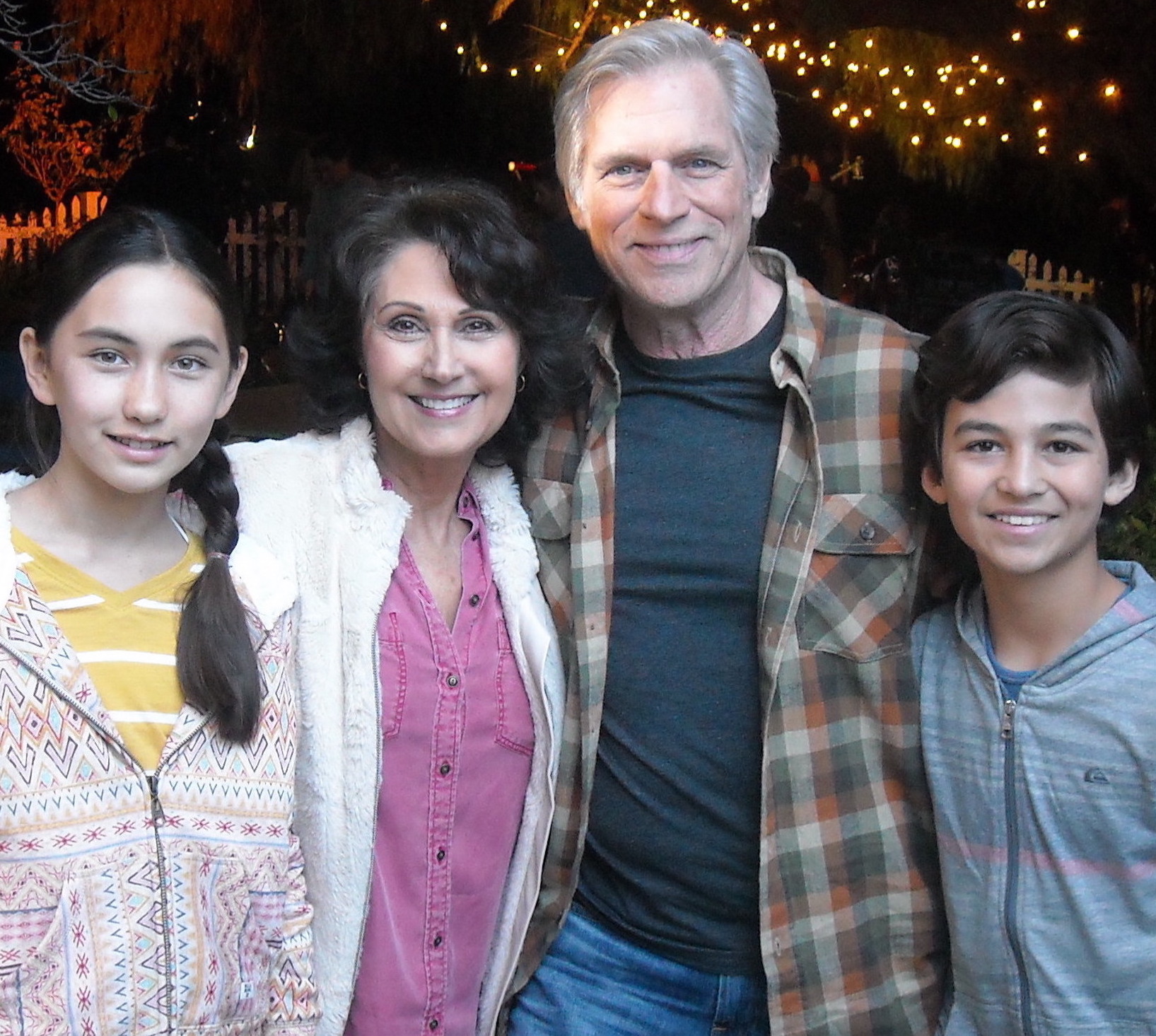 Yep, from the title, I got called to an audition for a commercial for a company called Kroger Pharmacy. Maybe you have heard of it. Anyway. I got cast in the commercial and dad had to drive us all the way to San Diego (Encinatis, actually). It was a pretty nice place with really good food. Anyway, the shots with my screen Grandma, Grandpa, and Brother were the last ones on the call list because we had [to shoot in] the night time, and believe me, it was cold as cold, but it was so much fun.
We roasted real marshmallows on the set, and after that scene we go to eat them. We also were sitting by the fire while the grandpa and brother were playing the guitar. And lastly, we were in a tent and these lights would turn on and we had to be very excited. That was easy because the day I found out about it, I was already very excited.
That was my very first job with my new agents and it pays like really well. Also I got my name on the board at my agency for the people to get a job [and they "rang the bell"]. I was so lucky, and happy to get this. Also, I hope that you all had a great Christmas and Happy New Years!
[Administrator note: The ad is scheduled to run from Feb. 2016-Feb. 2017 on whichever media Kroger advertises including TV. Director is Jim Walter. Hair and makeup is Meagan Brown. Campfire Grandparents are Sheila Peach & Michael Hiller. Campfire boy is Landyn McKeown. Theresa's jacket by Billabong. If you see the commercial, please let us know at

. Thanks.]
December, 2015
The Force (Finally) Awakens!
"May the odds be in your favor!" No, that's Hunger Games. It's, "May the force be with you!" It's been ten years since the last Star Wars came out. We waited for Mr. George Lucus to finally say "A new Star Wars!" Well, it's finally happened. Yay! December 2015, the new Star Wars: Episode VII - The Force Awakens is out. It is so much better then the previous ones! Better effects and an interesting twist line story. Many new characters, and all the older characters look much, much older. . . like gray-hair older. . .
In the movie, people come and go. My favorite character is a um. . . a droid, the one called BB-8. He is so much more high-tech, like R2-D2 but cooler, in my opinion. Like completely different from R2-D2. And yes, they are still there with C-3P0. Oh, he is funny. I will advise you to see SWTFA. It is awesome. My dad, mom and I saw it in IMAX 3-D. I will only tell you, there are so many left cliffhangers making you want to see the next one. When you see it, you will know what I mean. For all you Jedis out there, may the force be with you! (Yay, I said it write.)
To Be Honst: First, I can't spell honest, and second, its been so long since the last Star Wars, and most people might have started regretting it when George Lucus said that he would be making IX. Now that the VII came out, IX will definitely not be enough. LOL
November, 2015
The Hunger Games: Mockingjay - Part 2
She's literally on fire!
My mom and dad, and I went to see the new and last Hunger Games of the franchise. It was a little weird to see what a numb, or a nutt, or whatever they called those mummies with only mouths in the middle of there face did. [Mutt is a shortened form of mutation.].  Katniss, played by Jennifer Lawrence, my favorite actress, and all 13 districts march toward the mansion where President Snow [Donald Sutherland], WHO NEVER STOPS SMILING, lives. Of course, they want to stop the nonsense hunger games thing, but Katniss has other plans.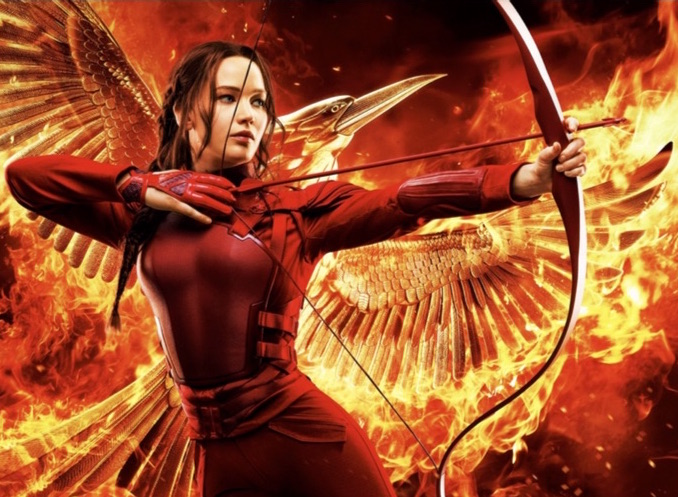 Follow them on their never ending quest where basically everyone dies, weird traps explode, and a bunch of blah, blah, blah stuff that no one even understands happens. I will just say that the story is really like you think they will make it, but they don't, like five times until you finally think it's the end, but there's more. The ending is really not what to expect though.
(I am starting a To Be Honest bit at the end of most write-ups, from now until whenever!)
TBH: President Snow really knows how to laugh and smile. He smiles hand cuffed even when he knows that he is going to die. Weird dude.
November, 2015
Goosebumps
BOO! Just kidding, too late for that. A few daze ago, my family and I went to go see the movie, Goosebumps [stars Jack Black, Dylan Minnette, Odeya Rush, Ryan Lee.]. It was the BEST movie that I have seen in a while. (But that will change today because we are going to see Mocking Jay part 2 of the Hunger Games.) LOL.
I have read S-O-O-O-O many Goosebumps books. R. L. Stine is one of my all time favorite book writers and also Rick Riordan. In the movie, all of the Goosebumps monster are trapped in a book and they all get out including Slappy who gets out too. (He is my dad's favorite character. It was a mistake to tell him about Slappy. Don't tell him I said that.) I will warn you also that Slappy is the most reckless driver and his laughs though. HA-HA-HA-HA-HA-HA!
Anyways when all the monsters get out, they go after R.L. Stine to kill him. His "daughter" and his daughters "boyfriend" and his friend are all trying to stop Slappy and his crazy friends. What will they do. Dun-Dun-Dunnnn. Too late for that, more as "Run Turkey Run". By the way, Slappy somehow achieves teleporting powers when it gets dark. So unfair.

November, 2015
James Bond : Spectre (At its finest)
I watched the new James Bond [Daniel Craig] movie. It was full of action packed scenes: Car chases, running chases, shooting guns, and all the other crazy "I'm going to kill you." kinds of things. Anyway, I really enjoyed watching the movie. Follow James as he tries to find someone to get more info, to find someone else, to kill someone else, and so on until the movie ends. Well that's how most of the movie progresses, and the rest is just talking.
I like the action parts though. Spectre has great special effects and awesome exploding things. My favorite part is that James Bond is always going around the world to find info about this dude, to capture this dude. Yea, I think you know what I'm going into. Also, James Bond always has these new cars in every movie that get better and better. What's next? A new car made by M or C or Q or one of the "agents" that can transform into Optimisms Prime? (Just kidding…) It would be cool though. An assassin with Transformers. They would take out everything in like five seconds. Spectre is maybe the best James Bond movie of the lot [as the British would say].
[Administrator note: Spectre is rated by the MPAA as PG-13. "Parents are urged to be cautious. Some material may be inappropriate for pre-teens."]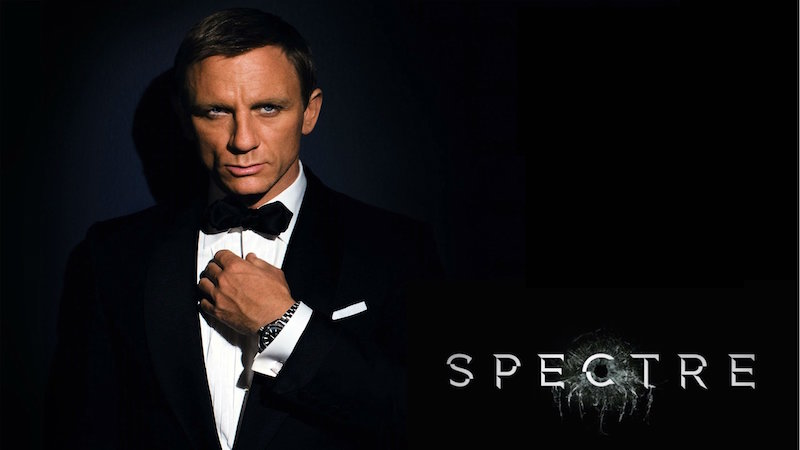 October, 2015
The Big Tall Golden Guy
Ding Dong! I rang the bell to Don's house in Burbank, and my dad was so happy because Don [Digirolamo] is one of his long-time best friends. After mommy and I said hi too, we all came in. Don's wife Annemarie had built a garden in the back yard, and my mom really wanted to see it. They went away chatting about how to grow things in it. I was playing with their kitten. This was in the morning.
So after breakfast at Tally Rand Diner, (The food was so good, and I was SO hungry), Don showed me his Hollywood Award. It was the big and shiny dude that we all see on t.v. I was amazed! I took so many pictures. Don got the award for mixing sound on E.T. the Extra-Terrestrial, a movie we all know and love. That was so amazing.
I told Don that in the future, I would get this award too. I would want this to be my dream if I become an actress. This was so amazing and Don said that he was nominated for a 2nd [Who Framed Roger Rabbit] and even a 3rd such award [Empire of the Sun]. While he and daddy continued talking, since they had not seen each other in a while, I was playing and singing on their piano while mommy and Annemarie were also talking and getting better acquainted.
This was a great experience to have. My dad actually knows someone with the Big Tall Golden Guy that successful actors have. He was way bigger and WAY heavier than I though. . . Yikes! How do they hold them. . . . . . . ?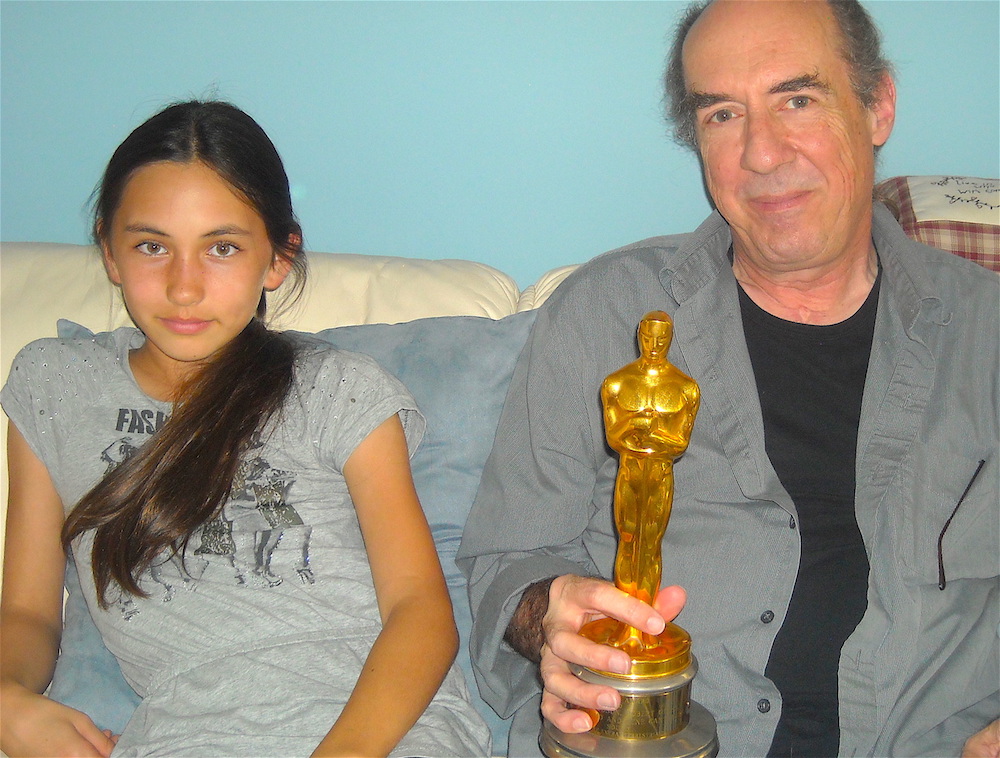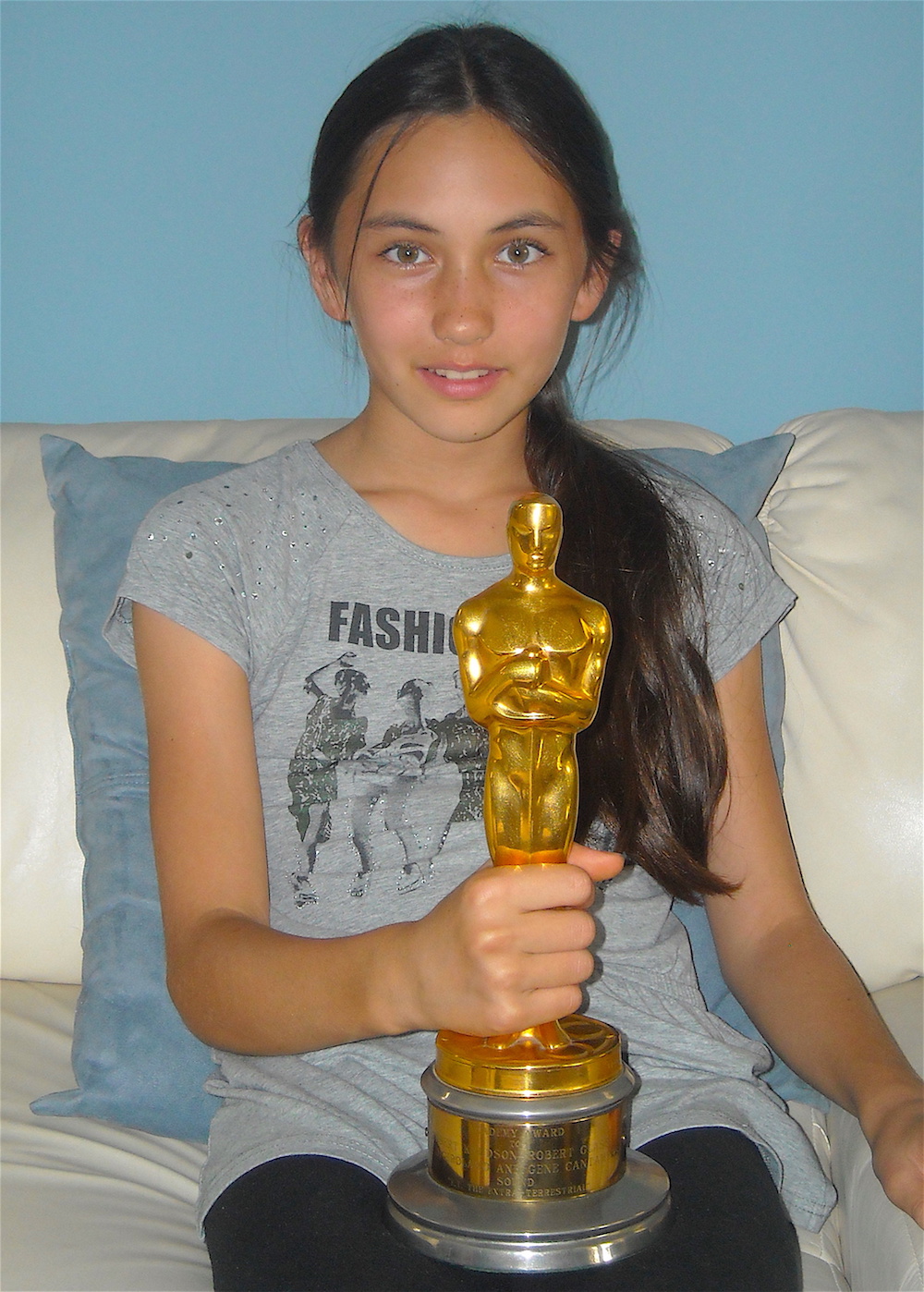 August, 2015
It's Invasion of the Pixels!
Crash! Boom! Beware, its DonkyKong! Remember all those old games. Centipede, Pacman, Asteroid, DonkyKong, (haha) The Smurfs and more? Maybe not if you were my age. Keep them in mind....
Earth's NASA sent a spaceship to find more life form, but those aliens didn't get it and thought we were a threat. They attack earth with something you would never imagine, old arcade games from around the 1980s. It's up to the world's best gamers with the highest scores to beat the the monster Pacman (surprisingly), centipede and DonkeyKong. Watch this funny humor movie as Eddie, a criminal [Peter Dinklage], Brenner, a guy who installs tv games for a living [Adam Sandler], Ludlow, a guy who still is grandmas little boy [Josh Gad], Cooper, the U.S. President [Kevin James], Violet, a girl who the tv installer likes [Michelle Monaghan], and Qbert work hard to save the world. This is PIXELS!
July, 2015
The Ant-Man Cometh
Imagine a word where everything is small and your allies are ants. Sound promising right...... Scott Lang is a theif who finds a suit that can transform himself as small as an ant. Crazy!! He finds out that the person who was the owner of the suit is an old scientist. Scott is told to take the yellow jacket, another design made after the ant suit. The Yellow Jacket suit was suppose to help people in battle, but Dr. Hank thinks that will bring chaos to the world. Get ready to see a funny comedy where Scott has to train but seems to always fail. He does to get the yellow jacket, but things might just turn around.......
Warning: When watching this movie, beware of things getting big and small. [Dad's note: Paul Rudd, who plays Ant-Man, has also appeared in several films with Jason Segel, with whom Theresa and I had the good fortune to become acquainted, at the L.A. Times Book Fair on USC campus in 2015 (See below.).]

June, 2015
Dino-tastic
The new Jurassic World movie has finally come out. This movie has great features and great CGI. At the beginning, two brothers set out to the new Jurassic Park island to see their Aunt Claire (Bryce Dallas Howard) who works at the park, and of course to see the dinosaurs. The park's new attraction, Indominus Rex, is a dinosaurs  even bigger and smarter than the T-Rex. All goes wrong when Indominus Rex gets out of containment and now starts going for the other dinosaurs and humans.
When the two brothers, Zack and Gray, go into the restricted area, they run into Indominus Rex. Owen (Chris Pratt) knows how to control Velociraptors. Getting them on his side to help, they now search for the big rex, but things don't go as planned.  More teeth . . .  This movie from my point of view should be recommended for all ages.  Note for adults: Please watch Jurassic World with child; things might get a little Dino-tastic.
April, 2015
Jason Segel
Waiting in the long line. Worth it though. Getting Mr. Segel's signature and a picture. Let me start from the beginning. Sunday, a very hot day, was the USC Festival Book Fair! I was so happy because I wanted to get a book called The Thickety [J.A. White], and we did get it. Anyway, my dad wanted to catch the Jason Segel interview. Afterwards, Mr. Segel was doing a book signing for his new children's book, Nightmares.
I got the book and I LOVE it. Nightmares is about a boy named Charlie who has, yes, nightmares. Don't want to spoil the book LOL (laugh out loud). So I got his signature, EEK So happy :D ! Some people might not know who Jason Segel is though. I am sure you have heard of him. He has been in a TON of movies. Have you seen Forgetting Sarah Marshal? Well he was in that movie [also wrote the screenplay]. Have you seen The Muppets? I Love You, Man? How I Met Your Mother? Well then you know Jason Segel, cuz he was in both. So yea!! I had a lot of fun. BTW (By The Way) The Thickety, 400 pages, was read by me in 2 days. As you can see I love reading. Right now I am reading Nightares. :D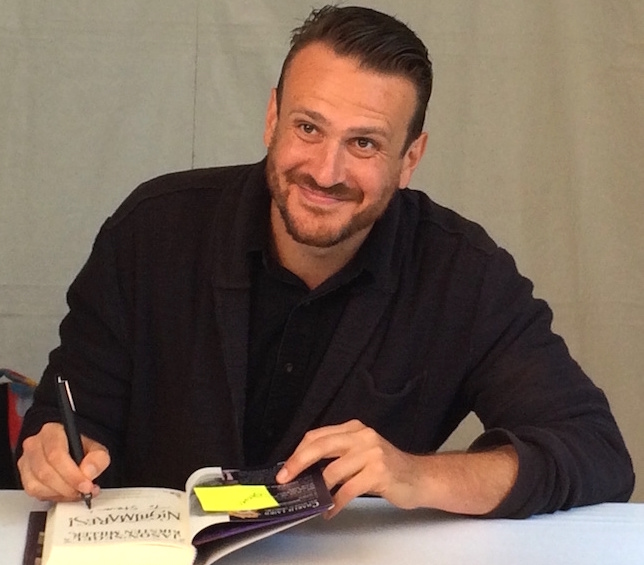 March, 2015
Cinderella (2015)

Cinderella is a sad and happy story. The classic Disney movie has now been turned into a movie. The story is about a girl who's mom dies. Now as a young woman, her father decides to marry a woman who has twin daughters. Sadly Cinderella's father dies shortly after.
This story is like the classic. Ella [Lily James] goes to the ball till mid-night and almost does not make it out. She drops her glass slipper. Her step-mom always gets in the way, but this story has a twist. Cinderella's step-mother finds out that she went to the ball. Now locked up in the attic of the house she must find a way that can get her out. My favorite part is when the fairy god-mother makes Cinderella's ragged dress into a beautiful blue dress (Blue is my favorite color.). Then she sprinkles magic, glitter, and sparkles on Cinderella. One thing that I did not know was that Cinderella's name is really Ella, and that her step-sisters give her the nick-name of Cinder and add Ella to make Cinderella.
The story ends when Cinderella is [discovered to be] the only maiden whose foot fits into the glass slipper, so she and the young king get married, and she becomes the queen. She never forgets what her mother said before dying." Always have courage and be kind." Those important words help Cinderella thoughout the movie. Always be kind and have courage no matter what the problem. This movie is HIGHLY recommender for every age. It is great to sit back and watch Disney turn its classic animation into real-life magic!

March, 2015
Big Photo Shoot!
So yesterday I went to do a photo shoot. Joshua [Monesson, well known Venice Beach photographer] did my pictures. He took around 300 photos in different places. He had a studio, and we took pictures in it. I thought it was fun and cool. The pictures were very good, and my agents [Jaime Ferrar & Joey Robson] really liked them. The looks were print, commercial, comedy, and theatrical. My mom and dad were with me. I think these pictures will help me a lot.
p.s. I'm still on the Skechers page [since October]. I'm still waiting for Havenhurst to come out.
More photos at: http://www.imdb.com/name/nm6570055/?ref_=ttfc_fc_cl_t25
March, 2015
Jupiter Ascending
One movie that I like is Jupiter Ascending. The movie stars Mila Kunis and Channing Tatum. This movie is very action-packed and has a lot of special effects. Jupiter (Mila Kunis) hates her life and wishes for more. When these monsters try to take her, Caine Wise (Channing Tatum) comes and saves her. She now journeys to another place far away from earth. Two other guys try to trick her into having the Earth because she has control over it. She has to run away from everything trying to kill her. Wise always is there to help, but some of her decisions might change everything.....
January 2015 - Happy New Year!
Teen Titans
Do you like action or cartoons?  How about both, like Teen Titans, a great show to watch at home with family or friends?  Well, Teen Titans is my favorite show because the show is interesting.  They all have cool powers and completely different personalities.
The home they live in is a cool T-shape.  The show's settings are in different places.  And the Titans have cool outfits too.  The next reason I like them is because they have awesome powers which can all combine well.  Their powers can perform different tasks.  They can even sometimes get upgrades!
Lastly, I like their different personalities because they are all unique.  Their personalities change the way they act.  But their personalities do not always have the same behavior.
In conclusion, Teen Titans is a great show because it is full of cool surprises.  They have both great powers, and interesting personalities.  I always think Teen Titans is a great show.
December, 2014
Big Hero Six
Big Hero Six is about a boy named Hero whose parents died when he was three.  Now, he lives with his brother and his aunt.  His brother goes to nerd school, which means he makes a lot of cool inventions and has a lot of buddies who work with him.  When Hero visits his brother's nerd school, he gets interested and wants to join the "club".  So Hero asks his brother how to get in the school. 
His brother says that he has to earn it by making a very mind-blowing invention that could change the world.  Hero says OK but it's easier said than done.  Hero is a bot fighter and loves his brother's invention, a blow-up robot that can talk, and when you say "ouch," it will inflate and come to your need, scan you, and find a cure for you. Hero's brother says he should think in many different angles.  When he flips Hero over, Hero sees it.  THE IDEA THAT COULD CHANGE THE WORLD.  When he shows the idea, he gets accepted to the school. 
But before Hero even leaves to go home, the school catches fire mysteriously.   Hero's brother goes inside to save the guy in charge, but as hero's brother walks in, the whole building explodes, and there goes Hero's brother (He dies.)
When all Hero's microbots (his idea) get destroyed, he decides not to go to the school, but then his jacket pocket starts shaking.  When he takes his microbots out of his pocket, he is very surprised because all the microbots are destroyed, so it could not have been shaking.
So Hero follows where the microbot goes and finds a run-down building.  He see, in the corner, a machine making copies of the microbots.  Then a guy in a kabuki mask tries to kill Hero.  So Hero escapes from the building. Now, it's up to Hero and his brother's work buddies to upgrade and find the guy and take him down.  My favorite characters are the robot and the two girls.  They have cool upgrades.  I think kids of all ages should watch this movie.

October, 2014
Skechers Friendship Walk
OK, so when I did the walk this year, me and Eden, my best friend, walked together again. The same guy who took our picture for last year's poster of us, took another picture of us. And the first thing he said was, "I remember you." So my picture was taken in, and when my dad looked at the Skechers page on facebook, what happened? Well, the same picture of me and Eden was on the cover of the Skechers [Friendship Walk] page. My mom and dad and my school principal were impressed that we were on again.
October, 2014
The Book of Life
Here is a movie you should see. I loved it! The Book of Life is very romantic and full of comedy. It takes place on The Day of the Dead. The Gods do a contest against Earth. Manolo [Diego Luna] wants to marry Maria [Zoe Saldana] and will do what it takes. He goes on an adventure to Land of the Remembered and Land of the Forgotten. Will he make it out alive? My favorite character is Maria because she is talented and very pretty. I think everyone should watch this movie. It has great music that I think you will like. It has a Mexican culture, and the movie is fast, so it won't get boring. Please enjoy the movie and tell me how it is.
October, 2o14
I Have an Agent!
His name is Jaime Ferrar. He is a great agent. He is a botique agent. That means one of a kind, or special! Over the summer, I signed with him. He does full jobs. He finds me good principal jobs and good coaches. I am glad to have a great agent. I have my picture on the acting websites [Actors Access, LA Casting Networks, Casting Frontier, and Now Casting]. So now I am just waiting for calls [and taking classes]. I can't wait for my movie and TV show to come out.
August, 2014
Big News! The Haunted Hathaways
Well now I got a part in a T.V. show, The Haunted Hathaways, a comedy-horror sitcom. It was made at Paramount Studios in Hollywood. My part was as a Tea Party Girl. I was on set for three days. I had to wait a long time for us to go on. I wasn't the only one. There were three other girls. We also had T.V. moms AKA fake moms. My T.V. mom's real name was Julie Abeyte. She was very nice and helped me.
They dressed me up a lot on the last day with big dresses. One of the other moms got butterscotch dumped on her [It was really tapioca.]. This is an example of what I mean by it being a comedy. We did the same scene a lot of times, and I also saw some other scene setups. This episode was called Haunted Charm School.

I also saw all the main characters. Ginifer King plays Michelle Hathaway. Chico Benymon plays Ray Preston. Amber Montana plays Taylor Hathaway. Curtis Harris is Miles Preston. Breanna Yde is Frankie Hathaway. Benjamin Flores Jr. is Louis Preston. I love watching this show. It was really fun seeing Paramount Studios [over 100 years in show business].
August, 2014
Snowpiercer
This was a great movie with a little back story: the Earth was completely frozen by the government planes because it had been very hot, so they cooled off the Earth, but too much. The remaining survivors are on a train that never stops, the Snowpiercer. The poor class in the back of the train wants to be respected like the rich class. Can they? It stars Chris Evans of Captain America.
Cloud Atlas
Cloud Atlas is also a great movie. There are six main characters and six stories happening at once. Weird and amazing, right? Find out what they are and watch it!!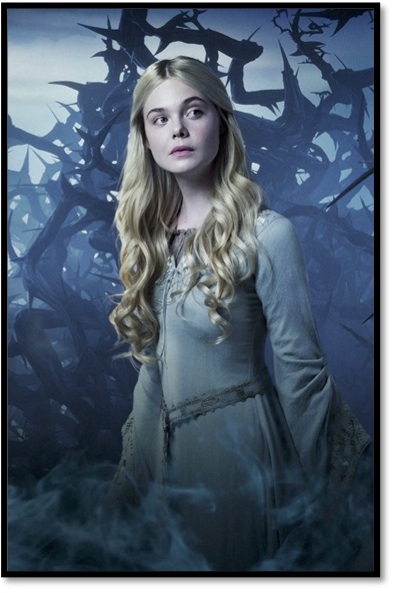 July, 2014
Maleficent (with Angelina Jolie)
I just watched Maleficent. It was a great movie. Me and my mom and dad saw it at the El Capitan Theater in Hollywood. There was a cool magic show before the movie. I loved Maleficent because they did a good job. There was 3-D and a lot of CGI (a thing directors use to put in things they can't do). The story was different from Sleeping Beauty. In the new version, Maleficent does make the curse, but then she starts to regret it because Aurora [Elle Fanning] thinks Maleficent is her fairy godmother. But in the Sleeping Beauty story, Maleficent is the bad person. I don't want to say too much and spoil the movie!
May, 2014
Havenhurst Update
Yesterday, I did my first filming, so when we got there, the AD (Assistand Director) Allan showed me and my dad to our area in the trailer. I was surprised. It was really nice with a TV and everything. So it was time to make a movie. I was a little scared at first, but when I got used to everything, I thought it was fun. I had to look ashamed at my mom, Jackie. The person that played Jackie was Julie Benz, a famous actress. She was nice and let me take some pictures with her while we were waiting to get in the car. I liked her.
I also had to pretend to be dead in a fiery car crash. Oh, there was real fire. How did they do this? With fire tubes. It's kind of like in our fireplace, which uses gas. My dad said the [pyrotechnic] men explained how it worked, and it was safe. I was inside the car, and yes, I felt warm from the fire. I heard the noise when they sprayed the car with white smoke [CO2]. It was hard to stay focused. But I guess I was OK because Andrew [Andrew C. Erin, director] gave me a fist bump. It was a fun day. Next Thursday is my last day of Havenhurst. My mom will be with me. I hope she can meet Julie Benz. And I hope to meet Belle Shouse, the other kid in the movie.
May, 2014
News Flash: Havenhurst!
I can't believe I got picked for my first movie part in a big-screen movie called Havenhurst. So I went to an interview and met Andrew C. Erin, the Director. Then I got the part and came back for a fitting. My parts are to look ashamed at the mom, Jackie (Julie Benz). (In real life, she is not my mom, but in the movie, she is.) Also, I have to die in a fiery car crash. The day Kids Management called and said I got the part, I was so happy. The sad part is that it is R rated, so I don't know if kids can watch it, but I may be allowed to. By the way, this is a horror thriller movie. My shooting days are May 25 and 29. More later.
Despicable me 2

What is a good movie for kids? I say it's Despicable me 2. Very funny! It even has the famous Happy song by Pharrell Williams. Here is what the movie is about. A man is trying to steal all the world's stuff. He also takes Gru's Minions and turned them into these purple monsters. Gru and Lucy Gru partner and work together to stop that, but they run through some bumps on the way. I thought Despicable Me 2 was a great movie to watch.
May, 2014
Why I like movies, by Theresa Q.
I like movies (especially action) because they are interesting. There are always good parts of a movie. If some parts are not interesting, in your opinion, they might be good to others. Movies are also funny. If you have seen Rat Race (a very funny comedy), it makes you almost always want to laugh when you watch it. Movies have good English to learn if you are having trouble with it [Dad: especially good for vocabulary acquisition]. Sometimes it is hard to notic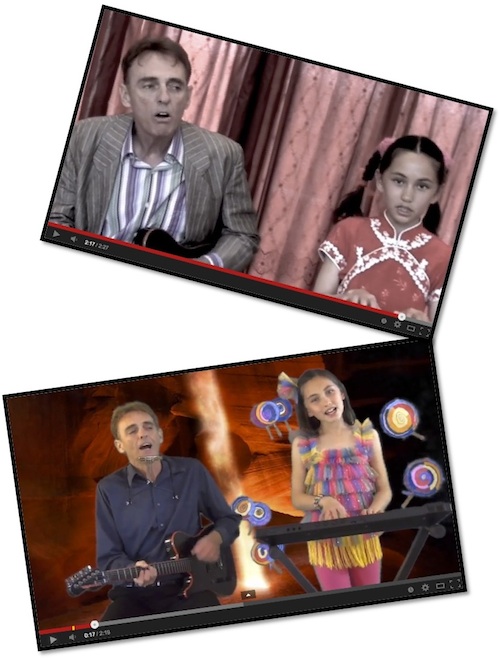 e, but movies can have lessons!

February, 2014
My music career is now on the internet. I play piano, and my dad plays guitar, so we put two songs on YouTube. The first song is Du Shu Lang. I sing it and play piano on it. Of course, as you can see, Du Shu Lang is in Chinese. At the end, the teacher is my mom. The song is about a kid who is not afraid of anything but teachers yelling and being late to school.
The second song we put up was My Boy Lollipop. We use a green screen. A green screen is a green blanket looking thing, and it makes you where you want to go. If you wear a green shirt, pants, whatever, that part will be invisible. Cool right. Now, a lot of kids at school watch My Boy Lollipop and sing it in the school playground. You can sing it too. My dad put the links below. If you can, please watch my videos on YouTube and write some words about them. Thanks.
February, 2014
What do you think is my favorite movie today? Do you want to watch my slideshow? Then just "Let it Go."

November, 2013
On October 27, 2013, me, my mommy, and my dad went to the Skechers Pier-to-Pier Friendship Walk. We were raising money for Special Need Kids. We heard that Ashley Argota would come, but we didn't get to see her. But one thing that was awesome, was that last year (2012), when me and Eden, my best friend were in the Skechers Walk, a photographer took our picture. We found out later that they put it on brochures and posters. You could see them everywhere. It was pretty cool that me and Eden got famous like in movies. There were also other posters with other people, but we didn't mind. Here is a copy of the poster with me and Eden, my BFF.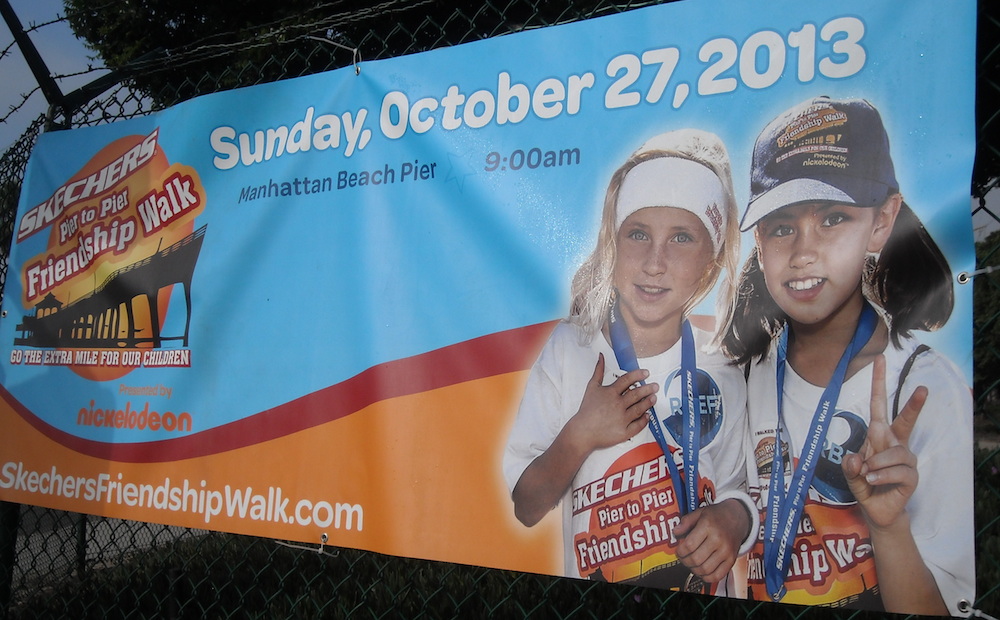 September, 2013
Epic is about a teen girl named Mary Katherine (M.K.) and she gets transported to a world of Leaf People, and they all fight against Evil Rock people, the Boggans. Will the Leaf People win? Watch the movie to know. P.S. It is Epic. In this movie, I learned that you should believe in someone and believe in yourself. M.K. finally believes in her father.

August, 2013
In Finding Nemo, Marlin is the dad fish with only one baby fish left, Nemo. On the first day of school, it does not go well. Nemo and some other fish go to a cliff in the ocean, and they see this boat. When Nemo touches the boat, some scuba divers take Nemo to a fish tank far away in Australia. Can Marlin find Nemo? Watch the movie to find out. I like this movie because it teaches that taking chances helps you grow, and actions have consequences.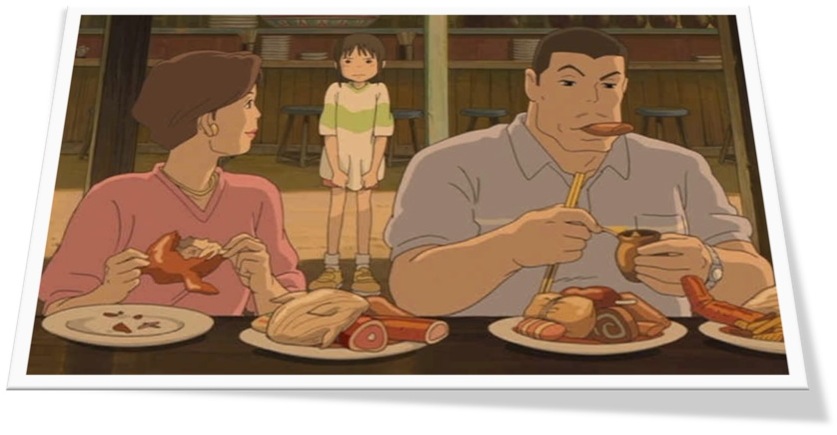 Spirited Away is about a girl named Chihiro and her mom and dad who move to a strange place. Then, all of a sudden, they get lost and park in front of a tunnel. They walk through the tunnel and get to this strange place. What is its secret? Well, at the other end of the tunnel, the mom and dad see this look-alike theme park. Then the mom and dad smell some very yummy food. They eat it, and they turn into pigs. Want to know what's next? Then, you'll have to see the movie for yourself. I'm writing about Spirited Away because it's a really lovely story, and it makes a lot of sense, and there's a lot of funny strangeness and surprises.

Note: If you shop at Amazon.com, please browse at the Amazon banner below or elsewhere at Movies Grow English. Your Amazon purchases and movie rentals help sustain the effort that goes into Movies Grow English.
Thanks for your support.

May, 2013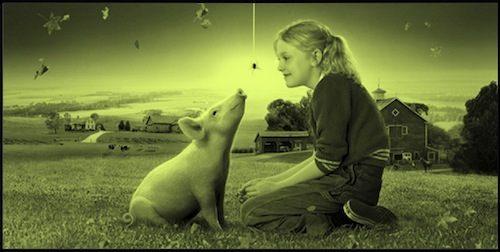 I think Charlotte's Web Rated-G is a good movie. My rating is ***** . The three main characters are Wilber, Charlotte, and Fern. It takes place in Fern's room on a dark and stormy night. Wilber meets Charlotte in the barn. Charlotte saves Wilber from getting eaten by the Zuckermen. Wilber goes to a carnival, and he wins a medal. All by Charlotte putting on word that she made with her web: humble. farm animals in the barn-- horse, Templton (rat), sheep, cow, goose, gander, gosling, Wilbur (pig), and Charlotte

Vocabulary words -- humble
March, 2013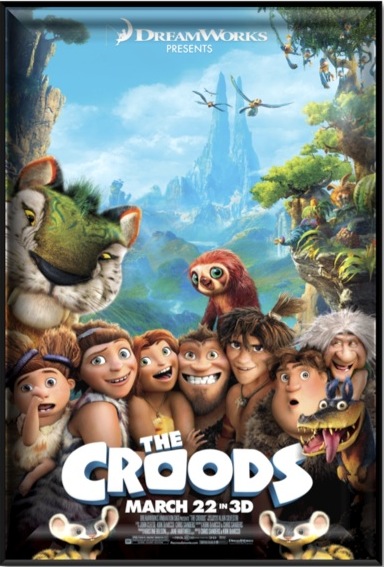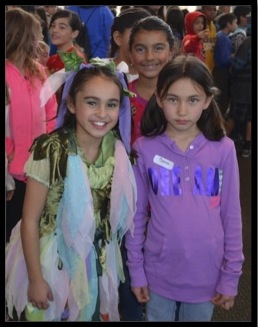 Well when I saw The Croods, it was sad and happy at the same time. In the movie the world was falling apart. It's up to the Croods and a character named Guy to be safe. Can they make it?
I've also seen a Peter Pan show at Redondo Beach Performing Arts Center. It was pretty cool, like people flying (with strings attached). It looked really realistic, and real people were dressed up. There was singing too. Lots and lots. My teacher, Ms. Ayn McGuire, even took my picture with Tinkerbell. My dad says the Tinkerbell actor was a kid from my old neighborhood, but I barely remember. Anyway, her costume looked cool, and she was nice to let me be in her picture ( like Ashley Argota and Julie Benz).
Speaking of that, at my school after school, you can sign up for drama. This time it's The Lorax. There's singing and acting. I am one of the bears, well Barbaloot Bear. There's also a dress rehearsal and show. We have to dress up like our character, and yes there is a script. I hope my mom and dad can see me perform. I was also in Annie, Brave, and Tangled.
Family Movie ESL Lessons
(for parents and teachers)
GLIDE mouse or trackpad across the posters to open and enter the portals.
Within each portal, there is more information about both the movie and its ESL lesson. If you are 18 years of age or older, you then have the option to instantly download the 5-8 page ESL lesson for $1 U.S.
Parents and Teachers: To own individual movie lessons (.pdf) for $1 USD, choose above.
KidzKorner textbooks are available here (.pdf) at reduced price.

Kool 4 Kidz, Whole-Movie English ESL LESSON BOOK
Simplified Chinese 简体中文 Instantly download it here for $8 USD
This website utilizes a secure PayPal server.

Movies Grow English: "Watch movies, learn English"
Thank you for more than 400,000 page vews and 180,000 Forum visits!